A job that's fun…
and always different and interesting?
Advance your career…
and be a qualified employee who creates competitive advantages for every company?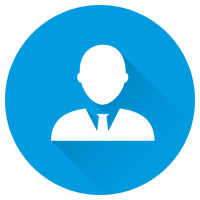 Or even become your own boss…
and work as a freelancer, entrepreneur or solopreneur in your own business?
Maybe you want to travel the world…
and decide when, where, and for whom you work as a digital nomad?
Join our digital marketing training and let us help you achieve your goals
Digital marketing is a future-proof industry which you can be sure won't die out or be automated anytime soon. And the best part? It's so diverse that almost anyone can find their passion in digital marketing!
We, at SEOintheSUN, are a team of internet marketing specialists, located on the island of eternal spring: Tenerife. For years we have been successfully working together in the field of digital marketing – for our own projects as well as for international clients. And in our training we share our whole knowledge with you.
Since 2010 we have been holding online marketing classes for hundreds of students from all over Europe. Our training has been supported by European funding programmes like Leonardo da Vinci (now called Erasmus+).
Let's go! You can choose between the following three programs:
Digital Marketing Strategy Course
5 Days (30 hours)
Beginners / Intermediate Level
For ERASMUS+ Staff Mobility | Individuals | Bildungsurlaub
Next Starting Dates in 2023:
30.01., 13.03., 15.05., 24.07., 11.09., 13.11.
WordPress Course for Beginners
5 Days (30 hours)
Beginners Level
For ERASMUS+ Staff Mobility | Individuals | Bildungsurlaub
Next Starting Dates in 2023:
09.01., 06.03., 08.05., 17.07., 04.09., 06.11.
Digital Marketing Training for Apprentices
2 – 4 Weeks
Beginners Level
ERASMUS+ Internship
30h – 40h of Weekly Training
Flexible starting dates for groups (min. 4 participants)
Read what others say about us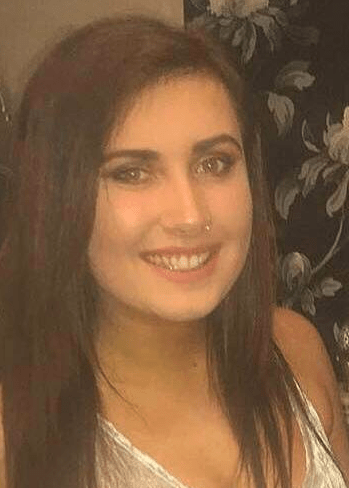 A once in a lifetime experience
It has been an amazing experience and during the seminars, I have learned how to use different tools such as Canva and PhotoScape. I really enjoyed our weekend excursions to Loro Parque and Mount Teide. This has been a once in a lifetime experience and I will never forget it.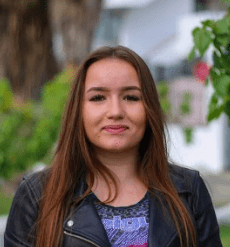 Online marketing in a fun and interesting way
Our mentors Orsi, Sarah, Frank and Marc were very nice and always ready to help us if we didn't understand the tasks. They presented online marketing in a fun and interesting way. I also liked that every seminar in these 21 days was different. We also learned how to use different tools like Canva, Trello, WordPress and much more.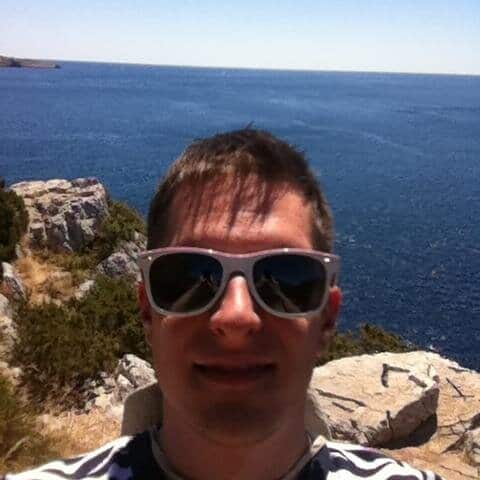 The seminars were interesting and engaging
SEOintheSUN seminars were interesting and engaging, and the trainers are really friendly and approachable. If you're new to internet marketing, taking these seminars is a great way to get you started in the right direction, while also meeting like-minded people and discovering the beautiful island of Tenerife.
Being aware of the importance of SEO
The SEO Boot Camp gave me a really detailed overview of SEO. I was a complete beginner when I came to Tenerife and, after a one week course at SEOintheSUN, I left the island with a bunch of new knowledge that will help me to optimize our company's webpage. I'm now aware of the importance of SEO and of how many mistakes we were making. Our trainers gave us interesting examples from their digital marketing experience. This made the course even more exciting. Besides the gained knowledge, I extremely enjoyed the relaxing atmosphere at SEOintheSUN. I would definitely recommend this course to all SEO beginners!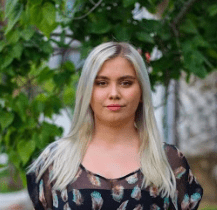 We got to know Canva and Trello
A big thank you to the Fu international academy for having us here, teaching us about Online marketing and improving our social skills. My favorite week was definitely the first week, where we got to know Canva, Trello, edited the photos and made postcards. And all the Salsa, Bachata lessons that were so fun!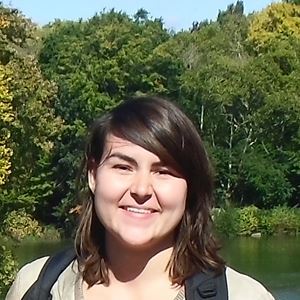 A full understanding of the concepts
"I took part in the one-week SEO Boot Camp and had a wonderful experience. I am really happy about how much I learned about Search Engine Optimisation. We covered everything from Keyword Research, Content Creation, and Onsite Optimisation to Google Analytics and Link Building. Frank, George and Tobias are great trainers working in the field. They were always open to questions. This allowed us to have a full understanding of the concepts. I especially liked that they provided us with many free tools as this will help me to get started with my own projects."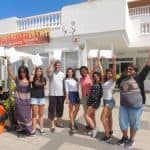 The tutors are amazing
The tutors there are amazing. The sessions delivered were well planned and the content was interesting and was adapted to our needs. I regret not having enough time for hands-on practical training but hopefully, we will come back for another project and do just that – pursue a continuation of what we started (the advanced course).
Marion Cutajar
Head of a Maltese School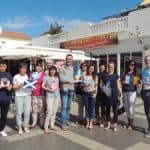 Well-prepared presentations & real-life examples
Even though we were teachers of different subjects with different levels of prior knowledge about the topic, we all found the lectures informative and captivating, yet easy enough to follow. All the lectures were supported by well-prepared presentations, real-life examples and first-hand experience as all the teachers from FU International Academy and SEOintheSUN also do what they teach.
Group of teachers
Slovenia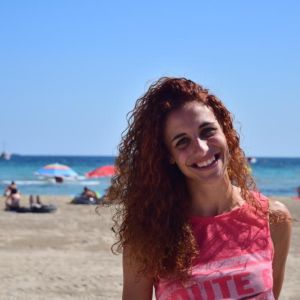 It was more than I expected!
I thought this is one of the most professional courses I have ever attended. I'm glad I attended this course and I will suggest it to others who are interested. It was more than I expected. Thank you!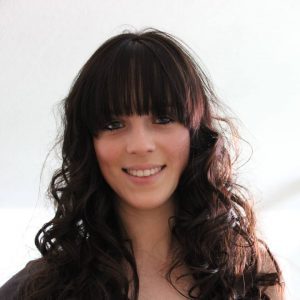 The basic principles of SEO
For the last three weeks, I worked in the marketing department of the FU International Academy. Almost every morning started off with a seminar in which I learned how to write an Epic Blog Post. I also learned about the basic principles of SEO (Search Engine Optimization), Google AdWords and what it takes to convince a customer to buy your product.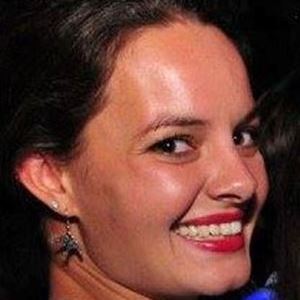 They really know about their topics
I had a really nice time during my SEO Boot Camp week. Frank, Tobias and George gave an overview of interesting things like Keyword Research, Content Marketing, Onsite Optimization, Google Analytics and Link Building. They were very open to questions and it was obvious that they really know about their topics. To apply and practice the newly learned material, we had the opportunity to use a lot of free tools they provided. I really learned a lot and enjoyed my stay!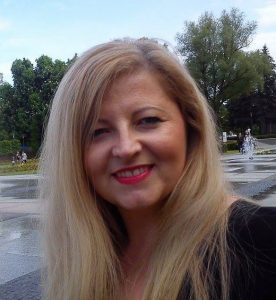 I absolutely recommend this company
We had a really good time during the course organized by SEOintheSUN and we learned a lot interesting and useful things connected with digital marketing and educational usage of IT tools. Our Trainers from SEOintheSUN were very competent, friendly and helpful. I absolutely recommend this company.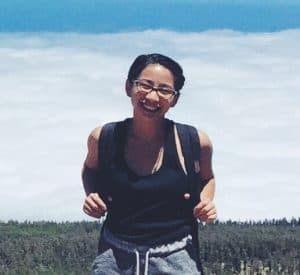 Warm and always supportive staff
Thanks to the warm and always supportive staff it was easy to complete the tasks given and gain more knowledge of tools like Canva, Trello and various Social Media outlets. I'm very thankful to have had the opportunity to be an intern at the academy. Not only did I learn a lot and acquire new skills, but I also met many cool people from all over the world.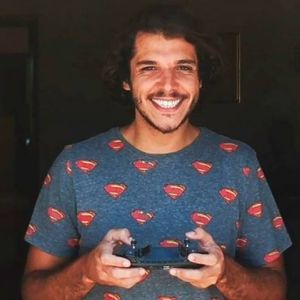 Everything was perfect
The course was great. I really enjoyed and learned important new things. All the teachers were really prepared and the content was well distributed. I have to emphasise I enjoyed the materials, mainly the audits. They will help me a lot. Overall, everything was perfect!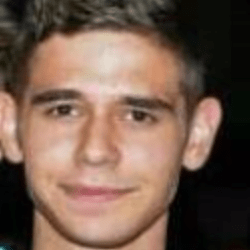 The best experience of my life
The training at SEOintheSUN was the best experience of my life. I learned so many different things and I'm sure that the certificate that I hold in my hands will be very important for my future career.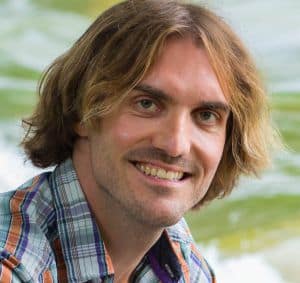 Very competent and helpful instructors
Great information and hands-on-training from very competent and helpful instructors! And that also in a very nice location, I highly recommend it!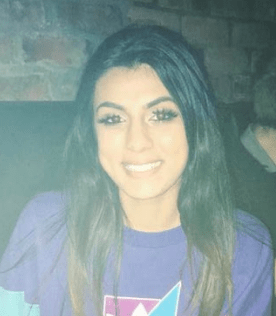 It really enhanced my knowledge
I really enjoyed the past two weeks in Tenerife as it really enhanced my knowledge and skills in digital marketing. I met new people and developed new friendships, this was good as we got to learn about their culture and how it differs from our own.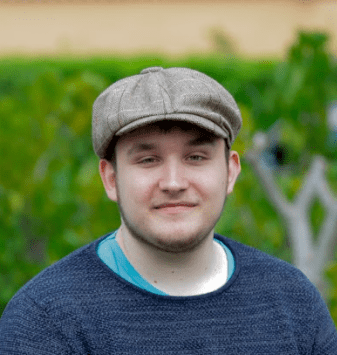 I will cherish the memories
The mentors here (Orshy, Sarah, Frank, Mark) were explaining everything very well and were patient with us. I will cherish the memories from here and try to remember everything I learned from here to use it for my future career, even though I don't know what that exactly is yet I know that the knowledge I gained from here will be useful to me.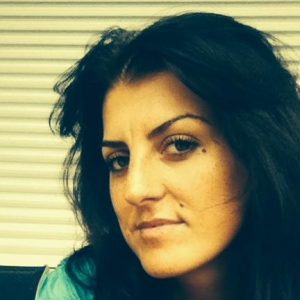 Extend your horizon in business life
One thing I know for sure, what I learned at SEOintheSUN will always accompany me in my career. I am so grateful for it and I recommend to everyone, who wants to extend the horizon in business life.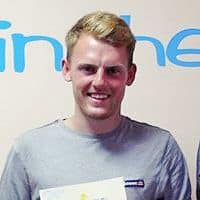 The teachers' passion for the topics encouraged me
I had a fantastic week studying the different fields of Digital Marketing at SEOintheSUN. Especially as being new to the topic, this was a perfect start and I gained many new insights on SEO, Content Marketing, Social Media etc. All the contents, strategies and tools were explained and trained very well. Moreover, the special learning atmosphere at FU International in Tenerife and the teachers' passion for the topics encouraged me to get the most out of it. I am now very motivated to learn, experience and try out even more in Digital Marketing. Thanks to all the staff for this awesome experience!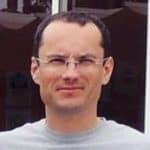 SEOintheSUN was extremely effective and useful
Although I've expected a more laid-back approach it turned out that the time invested in SEOintheSUN was extremely effective and useful. Frank helped us rethink our entire website, Orsi helped us get a better overview of our social networking activities and Semmy talked about SEO and related issues. The seminar turned into consulting and most of the advice we got will be implemented in our daily business.
Got some spare time after class?
Join our free weekly leisure activities …
Monday 2:30 pm – Visit to the Botanical Garden

Tuesday 2:30pm – Flamenco lessons

Thursday 2:30 pm – Salsa lessons

Friday 4 pm (winter) / 6 pm (summer) – Beach Volleyball

Weekends – There are plenty of things to do on the weekends.

From local fiestas or pub crawls to hikes or sunbathing on the beach, the island of eternal spring surely has something for everyone.
… or let us organize the best experiences Tenerife has to offer: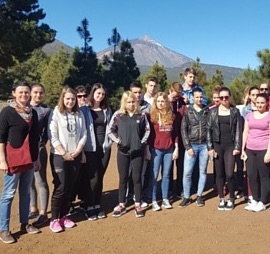 Teide Tour
Visit the highest mountain in Spain.
Excursion to The Teide National Park
You will visit La Orotava (a picturesque historic town close to Puerto de la Cruz). Then this will be followed by a visit to the Teide National Park with its dramatic volcanic landscape.

Masca Hike
Walk down along the gorge of Masca.
Masca Hiking & Boat Trip
You will take part in the 4-hour hiking tour passing through the impressive gorge of Masca until you reach the beach. After arriving at the ocean, a boat will take you to Los Gigantes.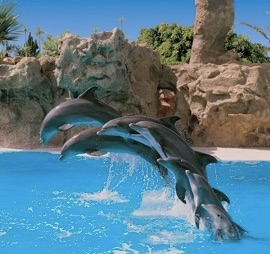 Loro Parque
Once a parrot parque, now a zoo.
Loro Parque - Europe's Best Zoo
In the Loro Parque, you will see a combination of magnificent animals and the biggest parrot collection in the world. You will be able to enjoy spectacular animal shows throughout the day.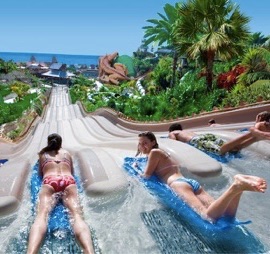 Siam Park
The Water Kingdom of Tenerife.
SIAM PARK - EUROPE'S BIGGEST WATERPARK
You will spend one day in south Tenerife enjoying lots of exciting shute attractions. The highlight of Siam Park is the "Tower of Power" which is 28 meters high.
Whales
Whale and dolphin tour on the west coast.
Whale Watching On A Catamaran
In a 4.5-hours excursion, you will enjoy sailing on a catamaran from where you can spot whales and dolphins. While at the Masca Bay, you will be able to go for a swim.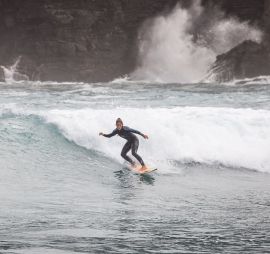 Surf Lessons
10 hours of surfing for beginners.
Surfing for Beginners
You will spend some afternoons in the rolling waves on our local beach. Trained teachers will introduce you to this exciting water sport – in theory and in the ocean.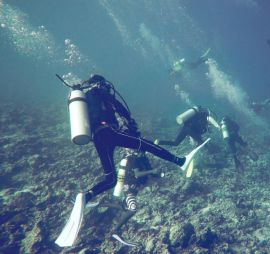 Diving
PADI Open Water Diver - beginners & advanced.
Diving Course at Tenerife's Coastline
Qualified instructors will introduce you to the magnificent underwater world around Tenerife for 1 or 2 weeks. There's a whole new world just waiting to be discovered.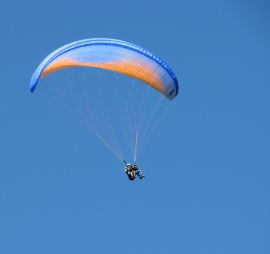 Paragliding
Flying in tandem over Tenerife's landscape.
Paragliding Tandem Flight
With one of your fully qualified instructors, you will fly in a tandem from one of Tenerife's various vantage points. Catch the thermals and enjoy the dramatic landscape.
So what are you waiting for?