Our Job is to Share Our Passion for Digital Marketing
Social Media Marketing
96%
You Can Book Up To 4 Weeks of Training
Each week builds further on the one prior.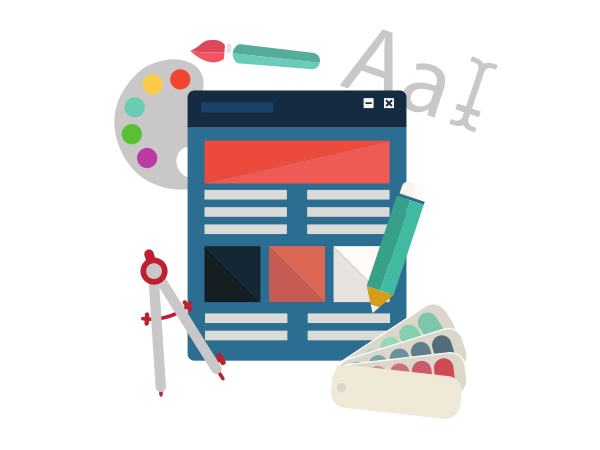 Creating & Publishing Web Content
You will start your training with an introductory seminar to digital marketing. After that we'll show you how to work with collaboration tools and apps. In connection to the seminar about "content marketing" and "writing for the web" we will teach you how to take better photos and optimize them for websites.
You will then learn to create nice looking graphics for the web before we show you how to find out what your target group is looking for with the help of our keyword research tools.
During the practical training, you will do a keyword research for your first article and write it. You'll take your own photos, research additional ones and create suitable graphics.
There are three contests during the first week and will award the best three articles, photos and graphics.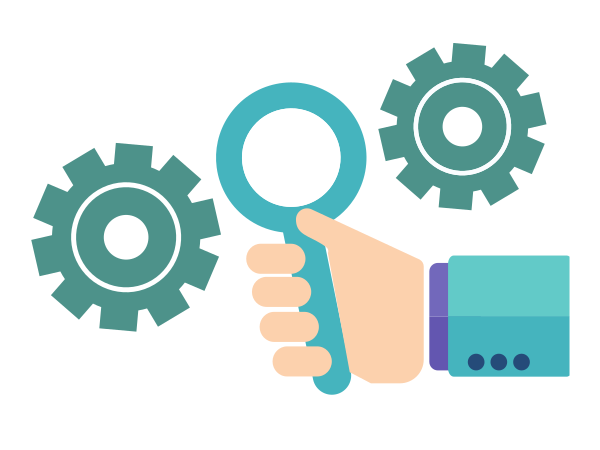 Search Engine Optimization (SEO) & Landing Pages
We will start the week with an introductory seminar to our website building system – WordPress – and demonstrate how to create a Blog post. We'll also teach you how to prepare your website for better rankings on Google – better known as Onsite SEO.
In the "Copywriting" seminar we'll explain how to write text that sells and in the "Landing Pages" seminar we'll show you all the elements you need on a typical sales page. And in the affiliate marketing seminar, we'll explain how you can make money on the internet selling other companies' products and services.
During the practical training, you will publish your article on WordPress and then you will optimize your blog post article from the previous week for better rankings on Google. Later in the week, you will start to build your own landing page for one of our affiliate websites and will finish this task by publishing the page on Friday.
We'll award the best landing page in the contest that week.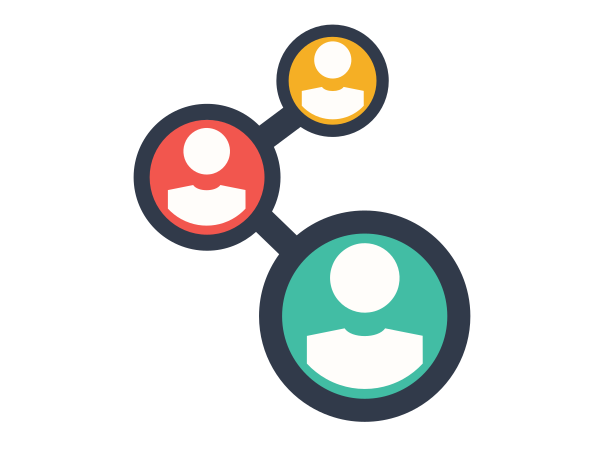 Social Media Marketing
This week is all about Social Media Marketing. We will start with a seminar explaining the psychology behind social media. After this, we'll present other interesting social media platforms that are used by digital marketers to you.
Later in the week, we'll teach you how to create a social media audit and we'll show you the tools that we use for social media success on Autopilot.
Paid advertising on social media channels is very important for digital marketers and will be the subject of the seminars and live demonstrations at the end of the week.
During the practical training, you will first create ideal Facebook posts and start your own board on Pinterest. Later you will be conducting a social media audit on a given company and will be required to create a social media strategy. You also will do the setup for a Facebook advertising campaign in order to send traffic to your landing page, which was created the week before.
In the contest for social media week, we will award the individual with the most successful Facebook post. There will also be another contest entitled "big brands on social media."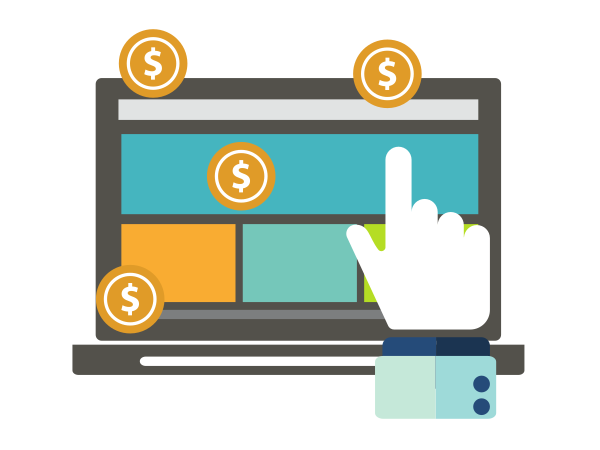 Digital Marketing Services
The 4th week of our "Digital Marketing for Apprentices" Programme is a very special one. You will be learning 4 different services that we use constantly on our own websites or sell to our clients.
Google My Business Optimization
Basic SEO Onsite Audits
Meta Tag Optimization
Social Media Strategy
Every day we will start with a different demonstration of a digital marketing service. We will show you step by step how we create the work.
Then it's your turn. In three-hour workshops, you will repeat the same steps while we observe your end product and give you feedback.
During the practical training aspect, you will be working on real client's services tasks for the rest of the day.
Our final seminar this week will be about "Digital Opportunities in 2018". We will summarise what's going on in the digital world for you and will tell you how you can get the best out of it.
The 4 Pillars of Our Teaching Success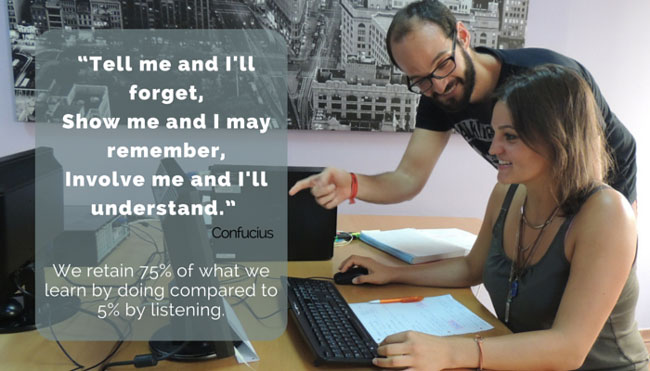 In our seminars, we will work with presentations and teach you the theory and the WHY of digital marketing and it's elements.
We show you in our live demonstrations how we plan campaigns, create content, build a landing page, and so on.
In the workshops, you will implement on your own what you've learned before. We be looking over your shoulder to assist you.
The practical training is the part where you improve on what you have started during the workshop sessions.We'll give you feedback the next day.
Got some spare time after your classes?
Join our free weekly leisure activities …
Monday 2:30 pm – Visit to the Botanical Garden

Tuesday 2:30pm – Flamenco lessons

Thursday 2:30 pm – Salsa lessons

Friday 4 pm (winter) / 6 pm (summer) – Beach Volleyball

Weekends – There are plenty of things to do on the weekends.

From local fiestas or pub crawls to hikes or sunbathing on the beach, the island of eternal spring surely has something for everyone.
… or let us organize the best experiences Tenerife has to offer: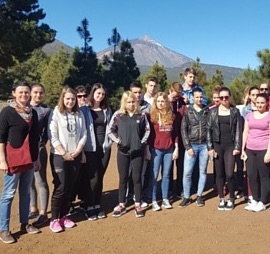 Teide Tour
Visit the highest mountain in Spain.
Excursion to The Teide National Park
You will visit La Orotava (a picturesque historic town close to Puerto de la Cruz). Followed by a visit to the Teide National Park with its dramatic volcanic landscape.
Masca Hike
Walk down along the gorge of Masca.
Masca Hiking & Boat Trip
You will take part in the 4-hour hiking tour passing through the impressive gorge of Masca until you reach the beach. After arriving at the ocean, a boat will take you to Los Gigantes.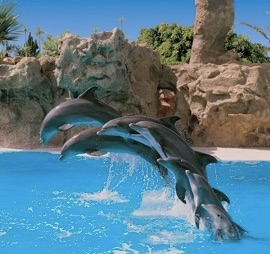 Loro Parque
Once a parrot parque, now a zoo.
Loro Parque - Europe's Best Zoo
In the Loro Parque, you will see a combination of magnificent animals and the biggest parrot collection in the world. You will be able to enjoy spectacular animal shows throughout the day.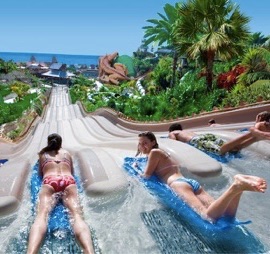 Siam Park
The Water Kingdom of Tenerife.
SIAM PARK - EUROPE'S BIGGEST WATERPARK
You will spend one day at the biggest water park in Europe enjoying lots of exciting water attractions. The highlight of Siam Park is the "Tower of Power" which is 28 meters high.
What Our Alumni Say About Us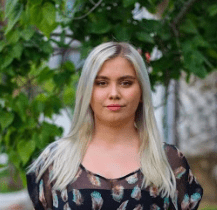 We got to know Canva and Trello
A big thank you to the Fu international academy for having us here, teaching us about Online marketing and improving our social skills. My favorite week was definitely the first week, where we got to know Canva, Trello, edited the photos and made postcards. And all the Salsa, Bachata lessons that were so fun!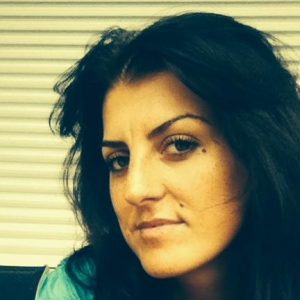 Extend your horizon in business life
One thing I know for sure, what I learned at SEOintheSUN will always accompany me in my career. I am so grateful for it and I recommend to everyone, who wants to extend the horizon in business life.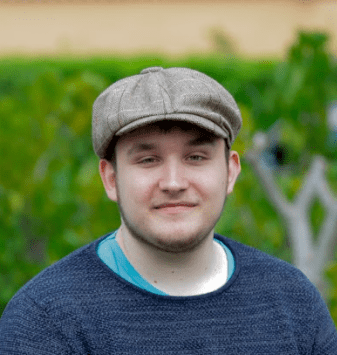 I will cherish the memories
The mentors here (Orshy, Sarah, Frank, Mark) were explaining everything very well and were patient with us. I will cherish the memories from here and try to remember everything I learned from here to use it for my future career, even though I don't know what that exactly is yet I know that the knowledge I gained from here will be useful to me.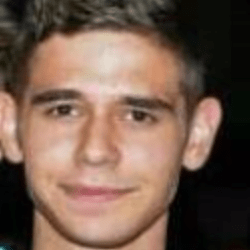 The best experience of my life
The training at SEOintheSUN was the best experience of my life. I learned so many different things and I'm sure that the certificate that I hold in my hands will be very important for my future career.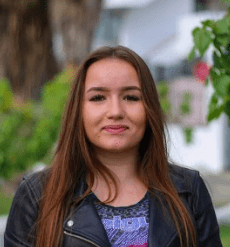 Online marketing in a fun and interesting way
Our mentors Orsi, Sarah, Frank and Marc were very nice and always ready to help us if we didn't understand the tasks. They presented online marketing in a fun and interesting way. I also liked that every seminar in these 21 days was different. We also learned how to use different tools like Canva, Trello, WordPress and much more.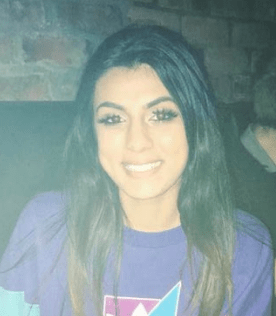 It really enhanced my knowledge
I really enjoyed the past two weeks in Tenerife as it really enhanced my knowledge and skills in digital marketing. I met new people and developed new friendships, this was good as we got to learn about their culture and how it differs from our own.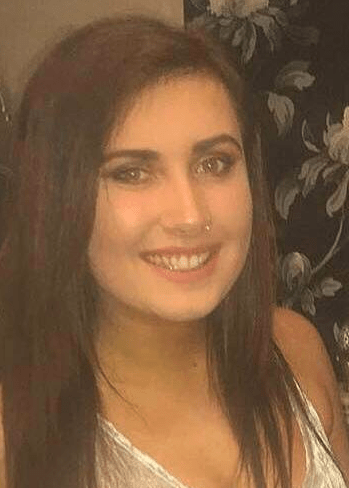 A once in a lifetime experience
It has been an amazing experience and during the seminars, I have learned how to use different tools such as Canva and PhotoScape. I really enjoyed our weekend excursions to Loro Parque and Mount Teide. This has been a once in a lifetime experience and I will never forget it.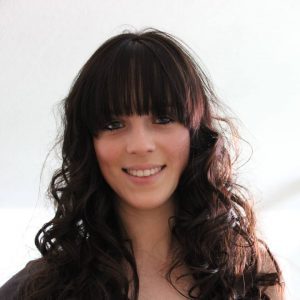 The basic principles of SEO
For the last three weeks, I worked in the marketing department of the FU International Academy. Almost every morning started off with a seminar in which I learned how to write an Epic Blog Post. I also learned about the basic principles of SEO (Search Engine Optimization), Google AdWords and what it takes to convince a customer to buy your product.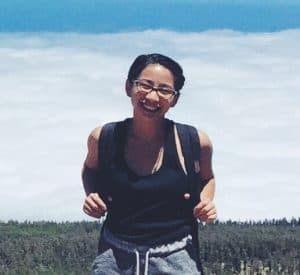 Warm and always supportive staff
Thanks to the warm and always supportive staff it was easy to complete the tasks given and gain more knowledge of tools like Canva, Trello and various Social Media outlets. I'm very thankful to have had the opportunity to be an intern at the academy. Not only did I learn a lot and acquire new skills, but I also met many cool people from all over the world.
Join Hundreds of Happy Apprentices