Master the baseline of digital marketing & create your first online strategy!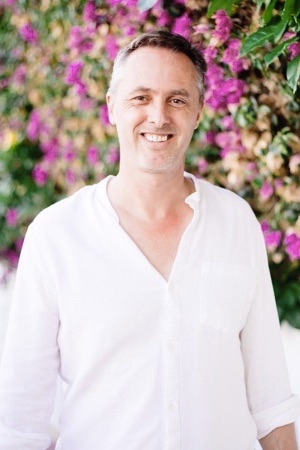 Is the layout of your website outdated and boring?
Want to significantly increase visitors to your site?
Do you need to convert more visitors into clients?
Our hands-on, practical one-week course is intended for anyone who has a website, looking to improve their digital presence and wants to get better rankings on Google. This could be anyone from teachers and staff who manage their school's website and/or social media channels, to small business owners, to entrepreneurs, to anyone with a great business idea who plans on building or improving their website.
Regardless of your industry, size or profession our digital marketing strategy course provides you with the core knowledge to develop your online presence, create a winning website and puts you well on your way to being an expert digital marketer!
Learn how to:
improve your website layout
make your website more user friendly
create better content
apply psychological sales techniques
promote your events
get better rankings on Google
create your social media strategy
Worried about the ongoing marketing costs for your site? We understand the importance of creating a strategy on a budget, thus a wide range of freely available tools and techniques will be introduced and explored during this training course.
Get Trained by Us, Digital Marketing Specialists
Social Media Marketing
96%
Webdesign / webdevelopment
87%
Learn Years' Worth of Knowledge in a Week!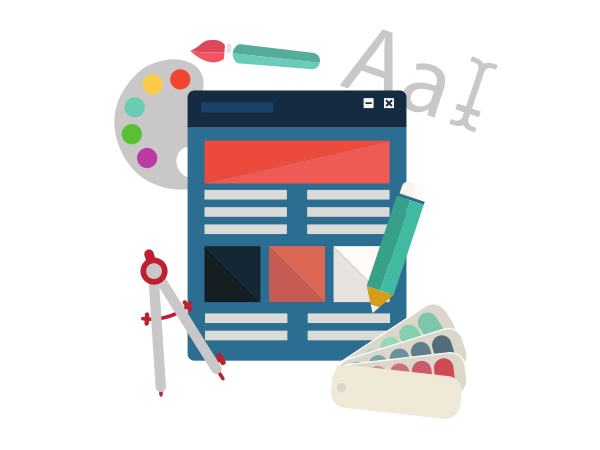 WEBSITE CHECK
Introduction to Digital Marketing – 45 min Seminar
Webdesign & UX Audit – What Makes a Great Website – 45 min Seminar
Conducting A Website Audit (Checklist) – 45 min Demonstration
Conducting Your Own Website Audit – 45 min Workshop
Landing Pages – How to Use Them – 45 min Seminar
Legal aspects related to websites – Seminar
We discuss how these laws differ from country to country and the implications for international organizations – Discussion
Following our introductory seminar on Digital Marketing, day 1 will consist of different modules, each related to creating effective websites.
First, you'll learn key elements of what makes a good website, followed by a demonstration of how to conduct a website audit.
After a demonstration, you will conduct your own website audit in a workshop and write your website audit report. Being able to write a useful audit report will allow you to gain a deeper understanding of your site's current effectiveness.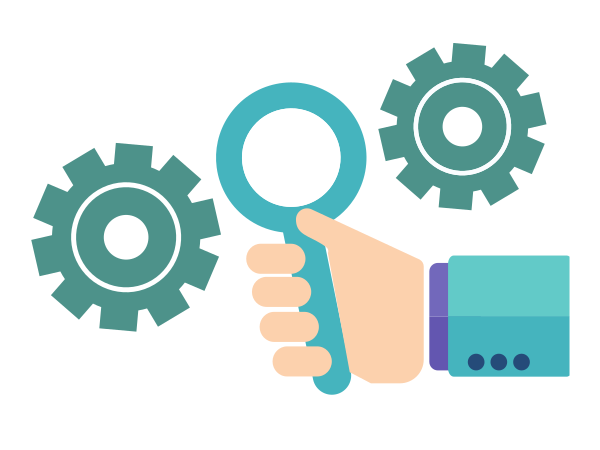 SEO STRATEGY
Introduction to SEO – 45 min Seminar
Introduction to Keyword Research – 45 min Seminar
Conducting Your Own Keyword Research – 45 min Workshop
Elements of an SEO Site Audit – 45 min Demonstration / Workshop
Onsite Optimization with Keywords – 45 min Seminar
Google's policy regarding political content – Seminar
We discuss the impact of these policies on political parties – Discussion
On day 2, we'll teach you the essentials of Search Engine Optimization. Moreover, we will analyse your website and you will learn all about keyword research.
After the seminar introducing the key elements of SEO, we'll show you in a live demonstration how to search for the right keywords and conduct a Ranking Status Report.
You'll wrap up your day with hands-on practical training, where you will work independently to look for keywords relevant to your own business and also optimize your website.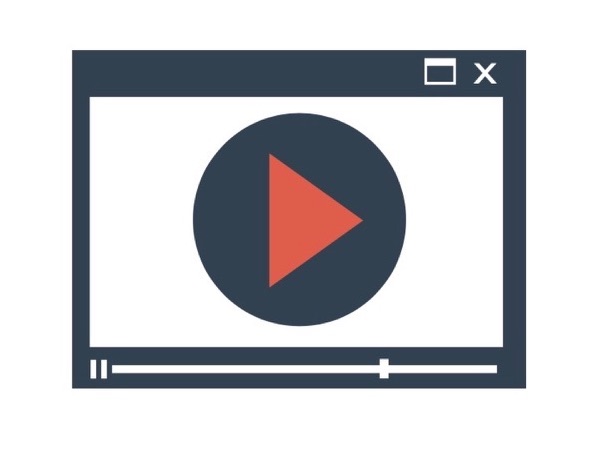 CONTENT MARKETING
Introduction to Content Marketing – 45 min Seminar
(Copy-)Writing for the Web – 45 min Seminar
The Content Quality Audit – 45 min Workshop
The Elements of a Content Strategy – 45 min Demonstration
Creating Your Content Strategy – 45 min Workshop
How political parties are using content marketing to engage with voters – Seminar
We discuss the role of content marketing in political campaigns and how it can be used to shape public opinion – Discussion
On day 3, we'll teach you the concepts of content marketing and how to implement these strategies in your business. You will learn to write in such a way that your audience will love to consume your content.
After the seminar introducing the key elements of Content Marketing, we'll show you how to conduct a content quality audit in order to optimize your content and to create a strategy.
At the end of the day during the workshop you will create your own content strategy.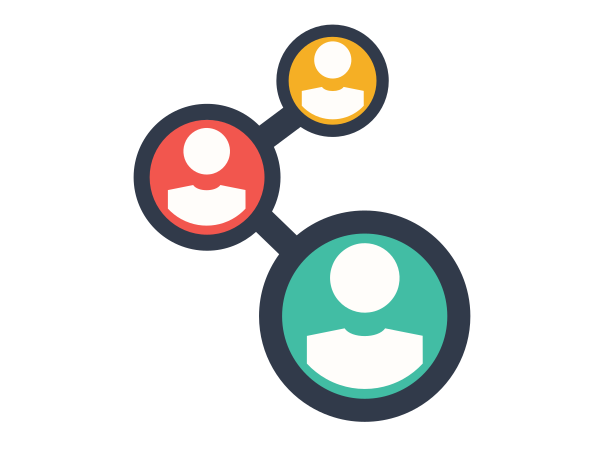 SOCIAL MEDIA
Social Media & The Right Platform for You – 45 min Seminar
Your Social Media Activities on Autopilot – 45 min Demonstration
Creating a Social Media Audit – 45 min Demonstration
Conducting Your Own Social Media Audit – 45 min Workshop
Creating a Social Media Strategy – 45 min Demonstration
Case study on the use of social media in political campaigns – Seminar
We discuss the ethical implications of using social media for political purposes, including spreading misinformation – Discussion
Social Media is one of the most useful techniques for increasing website traffic in today's marketing environment. On day 4 you'll learn how to optimize your social media efforts in order to get the most out of this free marketing technique.
We'll show you the best social media practices and platforms for your business, as well as powerful tools to put your social media activities on Autopilot.
You will be conducting your very own social media audit in a workshop and will use this data to create the social media strategy for your institution.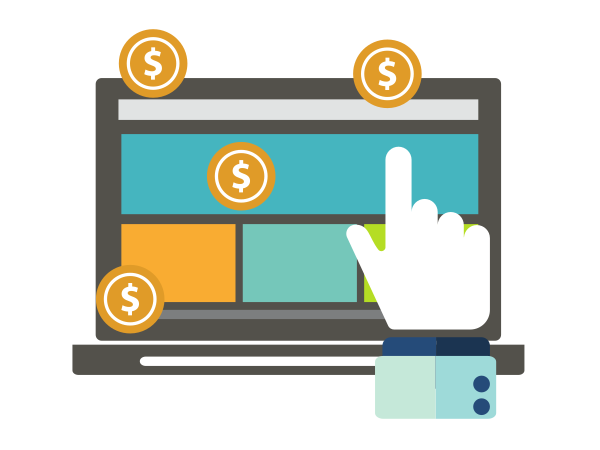 PAID ADVERTISEMENT
The Elements of Paid Advertisement Campaigns – 45 min Seminar
The Best Audience Type for Your Campaign  – 45 min Seminar
Creating a Facebook Ad Campaign – 45 min Demonstration
Closing discussion, feedback, certificates
Day 5 tackles the topic of paid online advertising and why it can be useful to you.
We'll create a Facebook ad campaign from scratch in a live demonstration and apply the learnings to your business or institution in a practical workshop. Also, we'll discover the different ways how to create the best performing target audiences.
The 3 Pillars of Our Teaching Success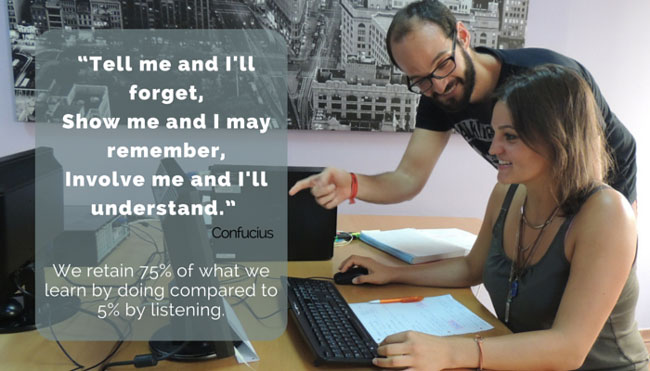 In our seminars we work with presentations and teach you the theory and the WHY of digital marketing and it's elements.
We show you in our live demonstrations how we plan campaigns, create content, build a landing page, and so on.
In the workshops, you will implement on your own what you've learned before. We be looking over your shoulder to assist you.
Got some spare time after your classes?
Join our free weekly leisure activities …
Monday 2:30 pm – Visit to the Botanical Garden

Tuesday 2:30pm – Flamenco lessons

Thursday 2:30 pm – Salsa lessons

Friday 4 pm (winter) / 6 pm (summer) – Beach Volleyball

Weekends – There are plenty of things to do on the weekends.

From local fiestas or pub crawls to hikes or sunbathing on the beach, the island of eternal spring surely has something for everyone.
… or let us organize the best experiences Tenerife has to offer: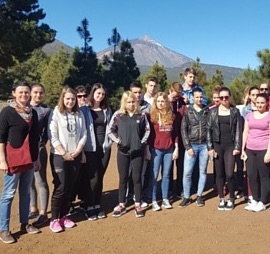 Teide Tour
Visit the highest mountain in Spain.
Excursion to The Teide National Park
You will visit La Orotava (a picturesque historic town close to Puerto de la Cruz). Then this will be followed by a visit to the Teide National Park with its dramatic volcanic landscape.

Masca Hike
Walk down along the gorge of Masca.
Masca Hiking & Boat Trip
You will take part in the 4-hour hiking tour passing through the impressive gorge of Masca until you reach the beach. After arriving at the sea, a boat will take you to Los Gigantes.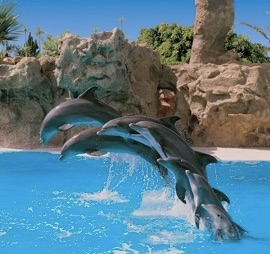 Loro Parque
Once a parrot parque, now a zoo.
Loro Parque - Europe's Best Zoo
In the Loro Parque, you will see a combination of magnificent animals and the biggest parrot collection in the world. You will be able to enjoy spectacular animal shows throughout the day.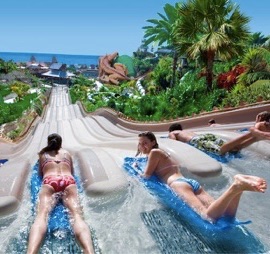 Siam Park
The Water Kingdom of Tenerife.
EUROPE'S BIGGEST WATERPARK
You will spend one day at the biggest water park in Europe enjoying lots of exciting water attractions. The highlight of Siam Park is the "Tower of Power" which is 28 meters high.
Whales
Whale and dolphin tour on the west coast.
Whale Watching On A Catamaran
In a 4.5 hour excursion, you will enjoy sailing on a catamaran where you can spot whales and dolphins. While at the Masca Bay, you will be able to go for a swim.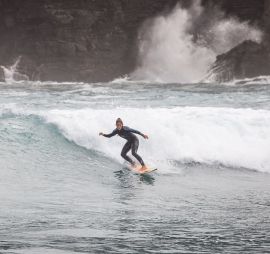 Surf Lessons
10 hours of surfing for beginners.
Surfing for Beginners
You will spend the afternoons in the rolling waves on our local beach. Trained teachers introduce you to this exciting water sport – both in and out of the water.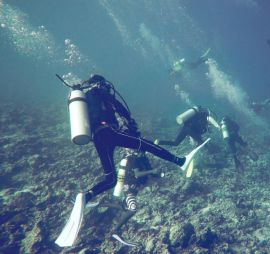 Diving
PADI Open Water Diver - beginners & advanced.
Diving Course at Tenerife's Coastline
Qualified instructors will introduce you to the magnificent underwater world around Tenerife for 1 or 2 weeks. There's a whole new world just waiting to be discovered.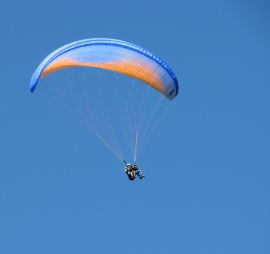 Paragliding
Flying in tandem over Tenerife's landscape.
Paragliding Tandem Flight
With one of your fully qualified instructors, you will fly in a tandem from one of Tenerife's various vantage points. Catch the rays and enjoy the dramatic landscape.
What Our Alumni Say About Us
In Life, NEVER Stop Learning!