Digital Marketing Strategy Course

5 Days (30 hours) – 4-10 participants – Beginners / Intermediate
For ERASMUS+ Staff Mobility | Individuals | Bildungsurlaub
490,–€
Next Starting Dates in 2019: 22.07., 02.09., 25.11.
Next Starting Dates in 2020: 13.01., 23.03., 11.05., 20.07., 14.09., 16.11.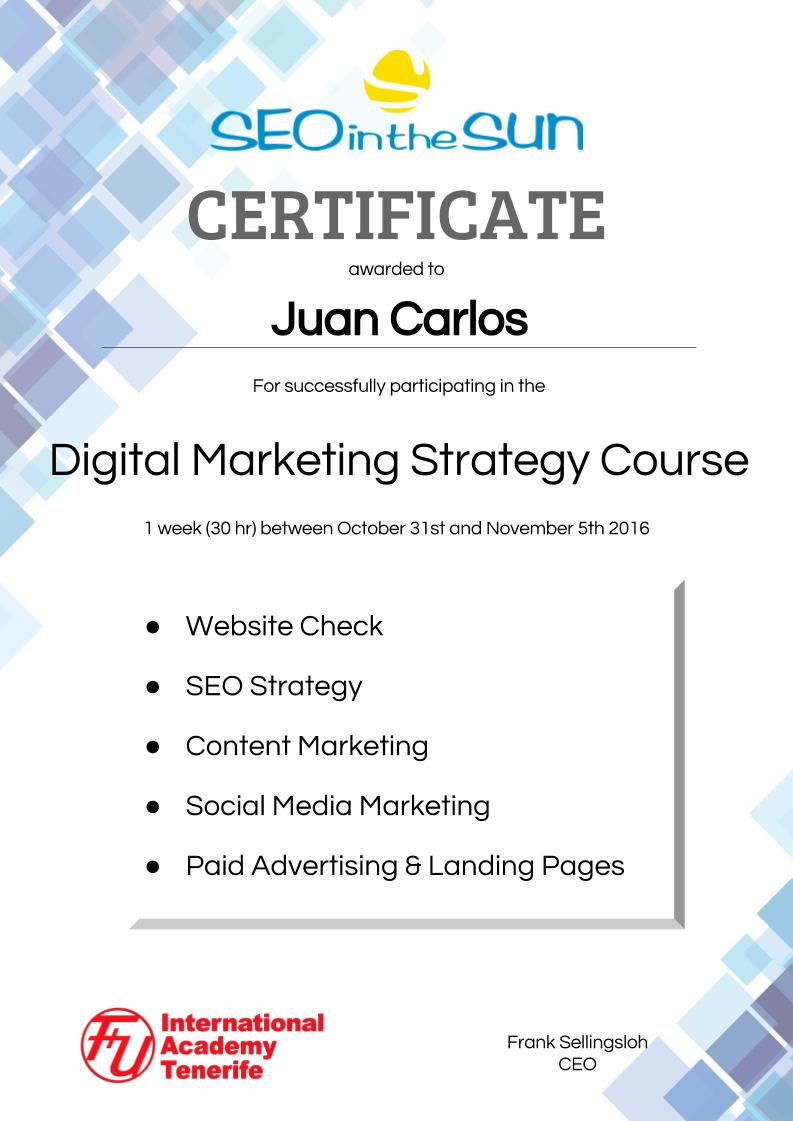 What Do We Do at SEOintheSUN
Let's Create Your Digital Marketing Strategy Together!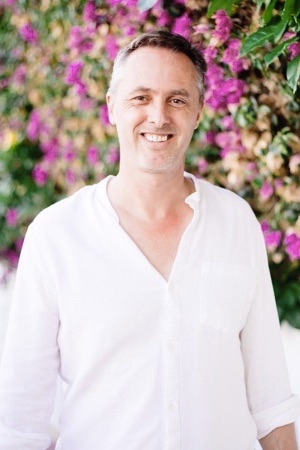 Is the layout of your website outdated and boring?
Want to significantly increase visitors to your site?
Do you need to convert more visitors into clients?
Our hands-on, practical one-week course is intended for anyone who has a website, looking to improve their digital presence and wants to get better rankings on Google. This could be anyone from teachers and staff who manage their school's website and/or social media channels, to small business owners, to entrepreneurs, to anyone with a great business idea who plans on building or improving their website.
Regardless of your industry, size or profession our digital marketing strategy course provides you with the core knowledge to develop your online presence, create a winning website and puts you well on your way to being an expert digital marketer!
Learn how to:
improve your website layout

make your website more user friendly

create better content

apply psychological sales techniques

promote your events

get better rankings on Google

create your social media strategy 

Worried about the ongoing marketing costs for your site? We understand the importance of creating a strategy on a budget, thus a wide range of freely available tools and techniques will be introduced and explored during this training course.
Get Trained by Us, Digital Marketing Specialists
Social Media Marketing
96%
Learn Years' Worth of Knowledge in a Week!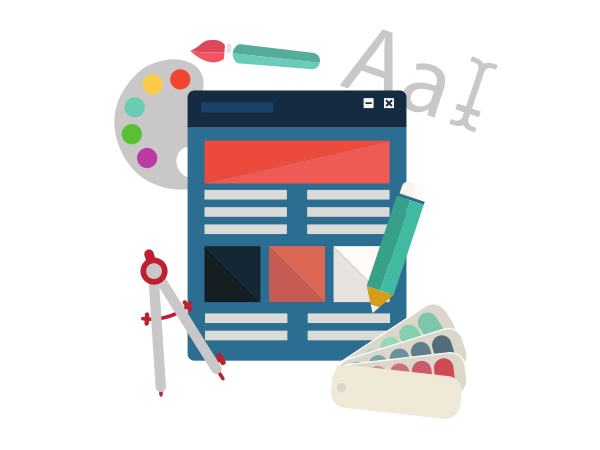 WEBSITE CHECK
Introduction to Digital Marketing – 45 min Seminar
Webdesign & UX Audit – What Makes a Great Website – 45 min Seminar
Conducting A Website Audit (Checklist) – 45 min Demonstration
Conducting Your Own Website Audit – 45 min Workshop
Landing Pages – How to Use Them – 45 min Seminar
Writing Your Own Website Audit Reports – Practical Training
Following our introductory seminar on Digital Marketing, day 1 will consist of different modules, each related to creating effective websites.
First, you'll learn key elements of what makes a good website, followed by a demonstration of how to conduct a website audit.
After a demonstration, you will conduct your own website audit in a workshop and write your website audit report. Being able to write a useful audit report will allow you to gain a deeper understanding of your site's current effectiveness.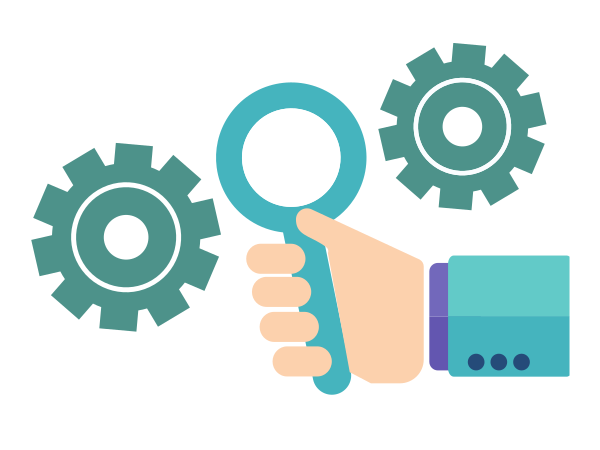 SEO STRATEGY
Introduction to SEO – 45 min Seminar
Introduction to Keyword Research – 45 min Seminar
Conducting Your Own Keyword Research – 45 min Workshop
Elements of an SEO Site Audit – 45 min Demonstration / Workshop
Onsite Optimization with Keywords – 45 min Seminar
Onsite SEO – Practical Training
On day 2, we'll teach you the essentials of Search Engine Optimization. Moreover, we will analyse your website and you will learn all about keyword research.
After the seminar introducing the key elements of SEO, we'll show you in a live demonstration how to search for the right keywords and conduct a Ranking Status Report.
You'll wrap up your day with hands-on practical training, where you will work independently to look for keywords relevant to your own business and also optimize your website.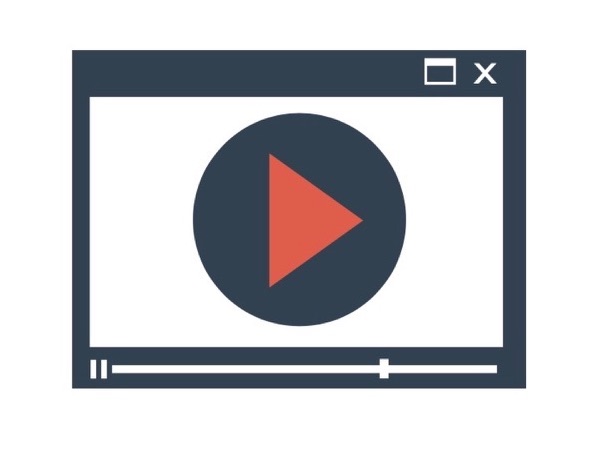 CONTENT MARKETING
Introduction to Content Marketing – 45 min Seminar
(Copy-)Writing for the Web – 45 min Seminar
The Content Quality Audit – 45 min Workshop
The Elements of a Content Strategy – 45 min Demonstration
Creating Your Content Strategy – 45 min Workshop
Plan Your Next 12 Blog Posts Based on a Keyword Research – Practical Training
On day 3, we'll teach you the concepts of content marketing and how to implement these strategies in your business. You will learn to write in such a way that your audience will love to consume your content.
After the seminar introducing the key elements of Content Marketing, we'll show you how to conduct a content quality audit in order to optimize your content and to create a strategy.
At the end of the day during the workshop you will create your own content strategy.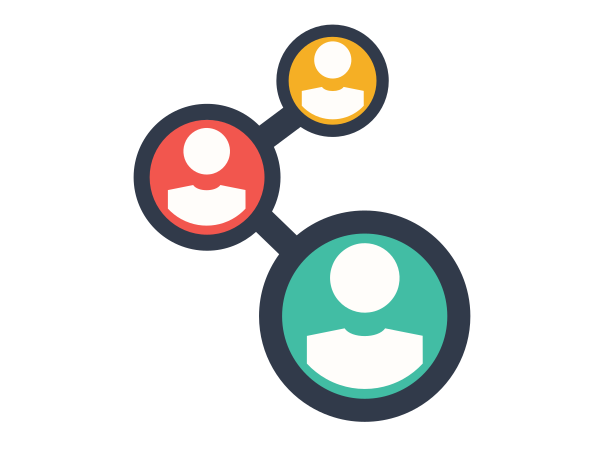 SOCIAL MEDIA
Social Media & The Right Platform for You – 45 min Seminar
Your Social Media Activities on Autopilot – 45 min Demonstration
Creating a Social Media Audit – 45 min Demonstration
Conducting Your Own Social Media Audit – 45 min Workshop
Creating a Social Media Strategy – 45 min Demonstration
Create Your Social Media Plan for One Month – Practical Training
Social Media is one of the most useful techniques for increasing website traffic in today's marketing environment. On day 4 you'll learn how to optimize your social media efforts in order to get the most out of this free marketing technique.
We'll show you the best social media practices and platforms for your business, as well as powerful tools to put your social media activities on Autopilot.
You will be conducting your very own social media audit in a workshop and will use this data to create the social media strategy for your institution.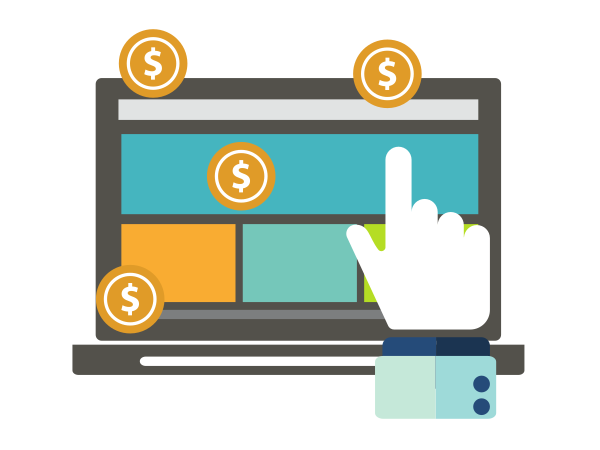 PAID ADVERTISEMENT
The Elements of Paid Advertisement Campaigns – 45 min Seminar
The Best Audience Type for Your Campaign  – 45 min Seminar
Creating a Facebook Ad Campaign – 45 min Demonstration
Creating Your Own Facebook Ad Campaign – Practical Training
Feedback Session, Testimonials, Certificates
Day 5 tackles the topic of paid online advertising and why it can be useful to you.
We'll create a Facebook ad campaign from scratch in a live demonstration and apply the learnings to your business or institution in a practical workshop. Also, we'll discover the different ways how to create the best performing target audiences.
The 3 Pillars of Our Teaching Success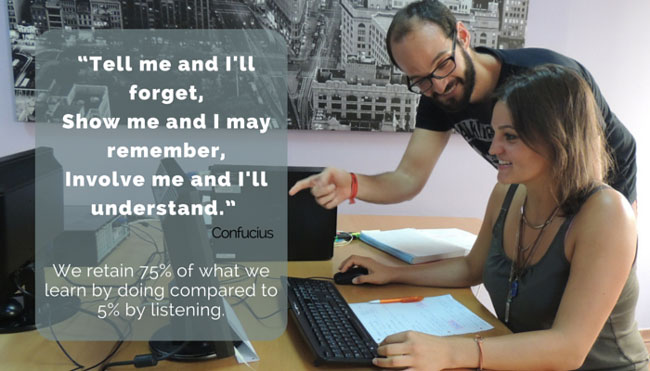 In our seminars we work with presentations and teach you the theory and the WHY of digital marketing and it's elements.
We show you in our live demonstrations how we plan campaigns, create content, build a landing page, and so on.
In the workshops, you will implement on your own what you've learned before. We be looking over your shoulder to assist you.
Got some spare time after your classes?
Join our free weekly leisure activities …
Monday 2:30 pm – Visit to the Botanical Garden

Tuesday 2:30pm – Flamenco lessons

Thursday 2:30 pm – Salsa lessons

Friday 4 pm (winter) / 6 pm (summer) – Beach Volleyball

Weekends – There are plenty of things to do on the weekends.

From local fiestas or pub crawls to hikes or sunbathing on the beach, the island of eternal spring surely has something for everyone.
… or let us organize the best experiences Tenerife has to offer: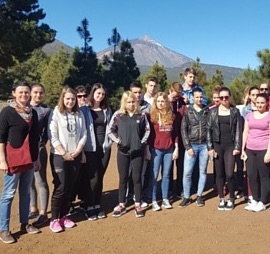 Teide Tour
Visit the highest mountain in Spain.
Excursion to The Teide National Park
You will visit La Orotava (a picturesque historic town close to Puerto de la Cruz). Then this will be followed by a visit to the Teide National Park with its dramatic volcanic landscape.

Masca Hike
Walk down along the gorge of Masca.
Masca Hiking & Boat Trip
You will take part in the 4-hour hiking tour passing through the impressive gorge of Masca until you reach the beach. After arriving at the sea, a boat will take you to Los Gigantes.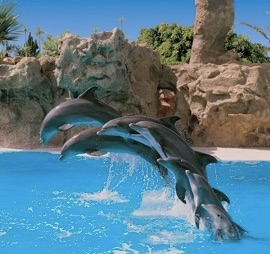 Loro Parque
Once a parrot parque, now a zoo.
Loro Parque - Europe's Best Zoo
In the Loro Parque, you will see a combination of magnificent animals and the biggest parrot collection in the world. You will be able to enjoy spectacular animal shows throughout the day.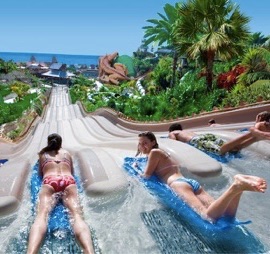 Siam Park
The Water Kingdom of Tenerife.
SIAM PARK - EUROPE'S BIGGEST WATERPARK
You will spend one day at the biggest water park in Europe enjoying lots of exciting water attractions. The highlight of Siam Park is the "Tower of Power" which is 28 meters high.
Whales
Whale and dolphin tour on the west coast.
Whale Watching On A Catamaran
In a 4.5 hour excursion, you will enjoy sailing on a catamaran where you can spot whales and dolphins. While at the Masca Bay, you will be able to go for a swim.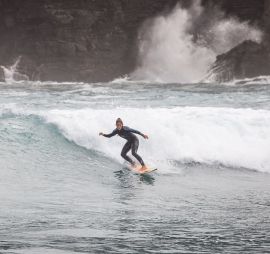 Surf Lessons
10 hours of surfing for beginners.
Surfing for Beginners
You will spend some afternoons in the rolling waves on our local beach. Trained teachers will introduce you to this exciting water sport – both in and out of the water.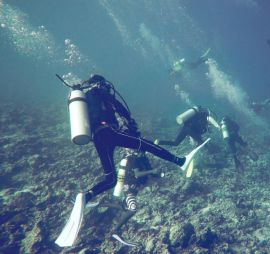 Diving
PADI Open Water Diver - beginners & advanced.
Diving Course at Tenerife's Coastline
Qualified instructors will introduce you to the magnificent underwater world around Tenerife for 1 or 2 weeks. There's a whole new world just waiting to be discovered.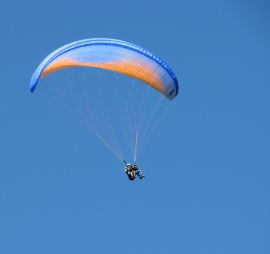 Paragliding
Flying in tandem over Tenerife's landscape.
Paragliding Tandem Flight
With one of your fully qualified instructors, you will fly in a tandem from one of Tenerife's various vantage points. Catch the rays and enjoy the dramatic landscape.
What Our Alumni Say About Us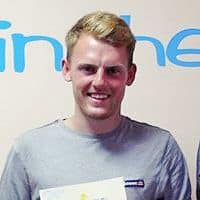 The teachers' passion for the topics encouraged me
I had a fantastic week studying the different fields of Digital Marketing at SEOintheSUN. Especially as being new to the topic, this was a perfect start and I gained many new insights on SEO, Content Marketing, Social Media etc. All the contents, strategies and tools were explained and trained very well. Moreover, the special learning atmosphere at FU International in Tenerife and the teachers' passion for the topics encouraged me to get the most out of it. I am now very motivated to learn, experience and try out even more in Digital Marketing. Thanks to all the staff for this awesome experience!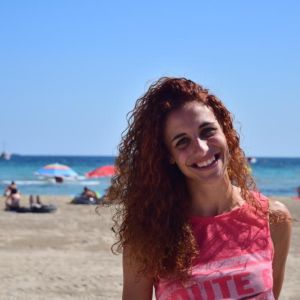 It was more than I expected!
I thought this is one of the most professional courses I have ever attended. I'm glad I attended this course and I will suggest it to others who are interested. It was more than I expected. Thank you!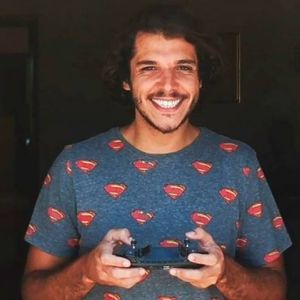 Everything was perfect
The course was great. I really enjoyed and learned important new things. All the teachers were really prepared and the content was well distributed. I have to emphasise I enjoyed the materials, mainly the audits. They will help me a lot. Overall, everything was perfect!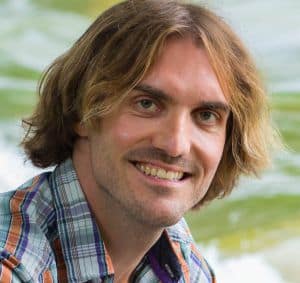 Very competent and helpful instructors
Great information and hands-on-training from very competent and helpful instructors! And that also in a very nice location, I highly recommend it!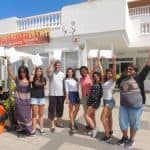 The tutors are amazing
The tutors there are amazing. The sessions delivered were well planned and the content was interesting and was adapted to our needs. I regret not having enough time for hands-on practical training but hopefully, we will come back for another project and do just that – pursue a continuation of what we started (the advanced course).
Marion Cutajar
Head of a Maltese School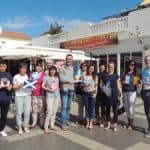 Well-prepared presentations & real-life examples
Even though we were teachers of different subjects with different levels of prior knowledge about the topic, we all found the lectures informative and captivating, yet easy enough to follow. All the lectures were supported by well-prepared presentations, real-life examples and first-hand experience as all the teachers from FU International Academy and SEOintheSUN also do what they teach.
Group of teachers
Slovenia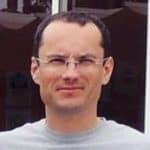 SEOintheSUN was extremely effective and useful
Although I've expected a more laid-back approach it turned out that the time invested in SEOintheSUN was extremely effective and useful. Frank helped us rethink our entire website, Orsi helped us get a better overview of our social networking activities and Semmy talked about SEO and related issues. The seminar turned into consulting and most of the advice we got will be implemented in our daily business.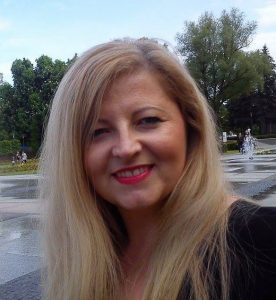 I absolutely recommend this company
We had a really good time during the course organized by SEOintheSUN and we learned a lot interesting and useful things connected with digital marketing and educational usage of IT tools. Our Trainers from SEOintheSUN were very competent, friendly and helpful. I absolutely recommend this company.
In Life, NEVER Stop Learning!
Buy Your Course With SEOintheSUN
In order to complete your registration for a course, you will be required to pay the full amount for the course and, if booked, the accommodation at the time of registration.
Payment Options
Via bank transfer using the information given below. All transfers must clearly indicate the applicant's full name and invoice number so that he or she can be easily identified for future reference.
Account holder: Formación FU S.L.
Bank Address: Carretera Botánico s/n. La Paz. Puerto de la Cruz.
Bank name: La Caixa
Account number: 2100 6971 5022 0005 7914
IBAN: ES16 2100 6971 5022 0005 7914
BIC / SWIFT: CAIXESBBXXX
 Pay per Paypal to [email protected]
FUIA is not responsible for paying any bank charges – if these are outstanding at the start of the course, you will be asked to pay them. When we receive the payment or the payment confirmation, we will confirm the reservation and send all the necessary information to the required parties prior to the student's arrival.
Cancellation Conditions
All cancellations must be made in written form. The cancellation date will be the date on which  FU International Academy receives the written cancellation. We strongly recommend that you arrange appropriate insurance coverage to protect yourself against the possibility of cancellation due to illness or accident.
Cancellation fees (course and accommodation)
Up to 29 days before the start of the course: 30% of full amount
28 days or less: 100% of full amount
FUIA will not refund any fees due to absence or illness.
Absence from classes: Missed classes will not be made up under any circumstances.
Booking changes: The student must pay a €50 administration fee for each request of a change in the course or accommodation.
Come to Tenerife with Erasmus+ Funds!
Erasmus+ can provide your school with funded opportunities to engage in international activities with lasting benefits for you as a school leader, your pupils, teachers, the school and the wider community. Funding is available in the form of grants which aim to contribute to activities supporting education and training within your school.
During the last 16 years FU International Academy Tenerife has gained copious experience in the organization of international projects with Erasmus, Leonardo da Vinci and now Erasmus +. In 2017 we welcomed  over 300 participants consisting of staff from 15 different schools and pupils from 25 educational institutions. We aim to grow our numbers year on year!
Grant:
Travel costs: according to the Erasmus+ distance calculator
Individual support:

60-120 €/day if you decide to come to Spain

Course support: 

70 €/training day (only in the case of school staff)

Organizational support:

350 €/participant
Want to apply? Just send an online application by 2nd of February 2018 to your National Agency.
Here you have all the steps in order to prepare a successful application:
Identify the

person

at your school who is responsible for

staff development

and find out if you are already registered on the Erasmus+ portal. Please note that you cannot apply for Erasmus+ funds individually, you have to apply in the name of your school.

Check if your organization is registered at Erasmus+ and you have

a PIC number

. If not you can start here:

Registration

Our PIC number is: 948271904

Download the

application form

:

The application process is managed by the

National Agency

of where the applicant organisation or consortium is based. First select your country then download the application form from their platform.

Ask us for a

detailed program

description: Contact our colleague, Orsi, at erasmuspl-at-fu-ia.com for our

 

template form

in order to easily fill your application. Always mention what kind of project you are applying for!

Submit the Application form digitally

: The deadline is

2nd of February

2018, 12.00 AM Brussels time!
For further information, feel free to contact us at erasmusplus-at-fu-ia.com or if you would like to learn more about Erasmus+ for schools check out this document: A practical guide for school leaders.
Anerkannter Bildungsurlaub am Meer: Lerne Online Marketing auf Teneriffa!
Nutze die Gelegenheit und verbringe Deinen Bildungsurlaub in Spanien und lerne Online Marketing und SEO auf Teneriffa – Sonne, Strand und Kultur inklusive!
Wir, die FU International Academy und SEOintheSUN auf Teneriffa sind mit den Weiterbildungen "SEO Boot Camp" und "Digital Marketing Strategy Course" offiziell als Bildungsurlaub-Anbieter in folgenden Bundesländern anerkannt:
Bremen, Saarland, Niedersachsen, Hessen, Brandenburg (gilt auch für Berlin), Sachsen-Anhalt, Rheinland-Pfalz, Schleswig-Holstein, Thüringen, Hamburg, Mecklenburg-Vorpommern
Deine Vorteile
Mit der zunehmenden Digitalisierung und Internationalisierung steigt die Nachfrage nach Arbeitnehmern mit Erfahrung im Bereich Online Marketing stetig an.
Nutze also die Gelegenheit und verbringe Deinen "Extra-Urlaub" auf der schönsten Kanarischen Insel, um neues Wissen über Online Marketing, SEO (Suchmaschinenoptimierung) und Social Media Marketing zu erlangen oder es zu vertiefen.
Das Seminar findet auf Englisch statt, so dass alle Nationalitäten teilnehmen können. Nebenbei förderst Du also auch Deine Englischkenntnisse 🙂 Sichere Dir jetzt mit uns diese entscheidenden Vorteile im Berufsleben und hebe Dich langfristig von anderen ab!
Deine Voraussetzungen
Die Bildungsurlaubsgesetze, der uns anerkennenden Bundesländer, sichern jedem Arbeitnehmer (Voll- oder Teilzeit) den Anspruch auf Freistellung für einen Bildungsurlaub im In- oder Ausland zu. Voraussetzung ist, dass sich Dein Arbeitsplatz in einem der oben genannten Bundesländer befindet.
So kannst Du 5 zusätzliche bezahlte Urlaubstage pro Jahr bzw. 10 Tage in 2 Jahren nehmen. Die anfallenden Kursgebühren sind dabei vom Arbeitnehmer zu zahlen, wobei der Arbeitgeber durch die Lohnfortzahlung seinen Teil beiträgt.
Deine Anmeldung
Wir haben Dich überzeugt und Du möchtest Deinen eigenen Bildungsurlaub beantragen?
Bei guter Planung ist der Antrag und die Anerkennung für einen Bildungsurlaub unkompliziert und verläuft so:
Informiere deinen Arbeitgeber rechtzeitig über deine Pläne

(ca. 3 Monate vorher).

Melde Dich für den gewünschten Online Marketing Weiterbildung über das obige Anmeldeformular an. Trage bitte bei "Country" Dein

Bundesland

ein, damit wir wissen, dass es sich um einen Bildungsurlaub handelt.

Nach erfolgreicher Anmeldung erhältst Du von uns eine

Rechnung

sowie eine

Buchungsbestätigung

zur Vorlage beim Arbeitgeber. Solltest Du ebenso einen

Anerkennungsbescheid

für das jeweilige Bundesland benötigen, senden wir Dir diesen gern zu, ebenso wie einen detaillierten

Stundenplan

.

Die

Anmeldegebühr von 150 €

kannst Du nach Bestätigung deines Arbeitgebers zahlen.

Die

Teilnahmebestätigung

zum Vorzeigen beim Arbeitgeber stellen wir Dir am

Ende Deines Seminars

aus.

Zum Abschluss Deines Seminars erhältst Du auch ein

Zertifikat über die Teilnahme

und die Kursinhalte.
Weitere Infos findest Du in folgendem Blogpost oder schreib uns gerne eine E-Mail an team[at]seointhesun.com.