Website Creation Course for Beginners using WordPress
in Tenerife
Beginners / Intermediate Level

For Individuals | ERASMUS+ Staff Mobility (OID:E10017814) | Bildungsurlaub | Small Business

Starting Dates in 2023:08.05., 17.07., 04.09. (fully booked), 06.11.
All dates are already confirmed.
Let's Create Your WordPress Website from Scratch Together!
Do you want to create a beautiful and professional website for your business, but just haven't had the time yet? Or is your outdated website in desperate need of a relaunch?
Well, we've got some good news for you!
You can join our 5day WordPress course for beginners in sunny Tenerife! ☀
We'll help you get started with WordPress, the most popular Content Management System on the market.
In just one week with us you'll learn how to: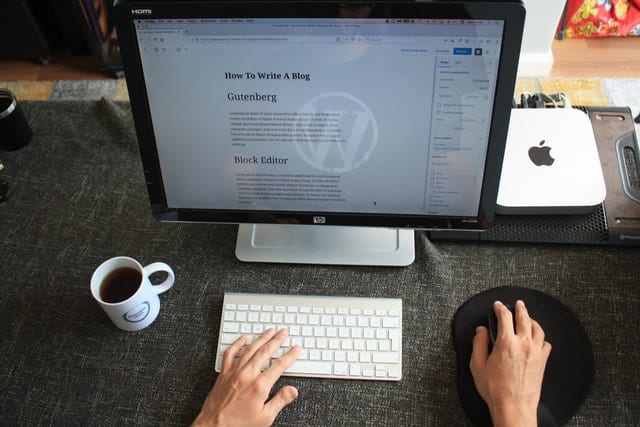 Install WordPress on server

Navigate easily around the WordPress interface

Choose and install a theme and page builder

Set up your site's menu, logo, footer and header

Understand, find and install useful plugins

Create amazing pages and posts
Get Trained by Us, WordPress & Digital Marketing Specialists
Create a Beautiful & Functional WordPress Website in just 5 Days without Prior Knowledge!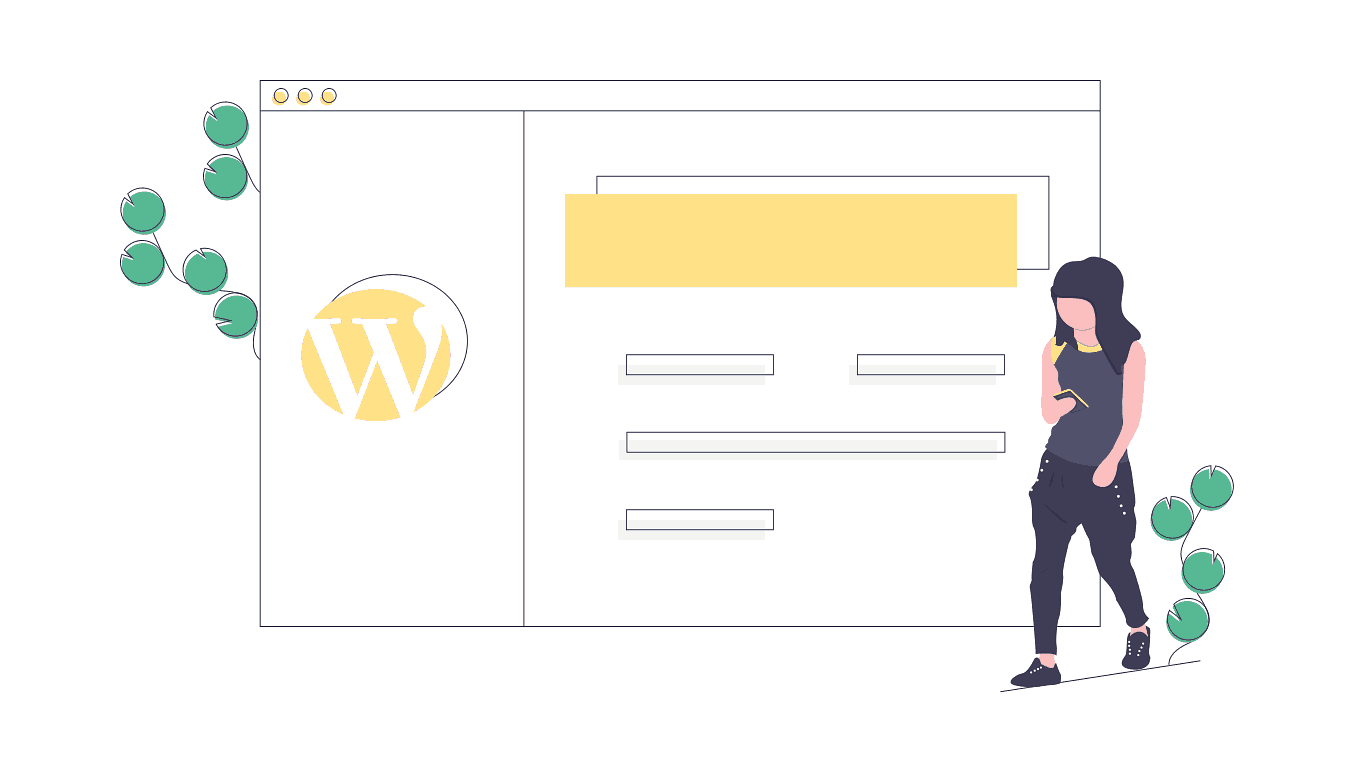 Understanding the Basics of WordPress & Websites
Website Project; Defining the Strategy – 90 min Workshop / Practical Training
Introduction to WordPress – 45 min Seminar
Understanding Domains and Hostings – 45 min Seminar
Setting up Your Website & Installing WordPress – 45 min Workshop
We'll start our intensive training by introducing you to the functions and advantages of WordPress as a Content Management System (CMS) for your website.
But what do you actually need to be able to work with WordPress? You need to register a domain and to find a web hosting provider. Don't worry it sounds more complicated than it is, we'll cover all this before we setup your website.
Next, we'll explain how to choose a suitable theme and page builder for your business, which allows you to easily change and edit the design of your WordPress site.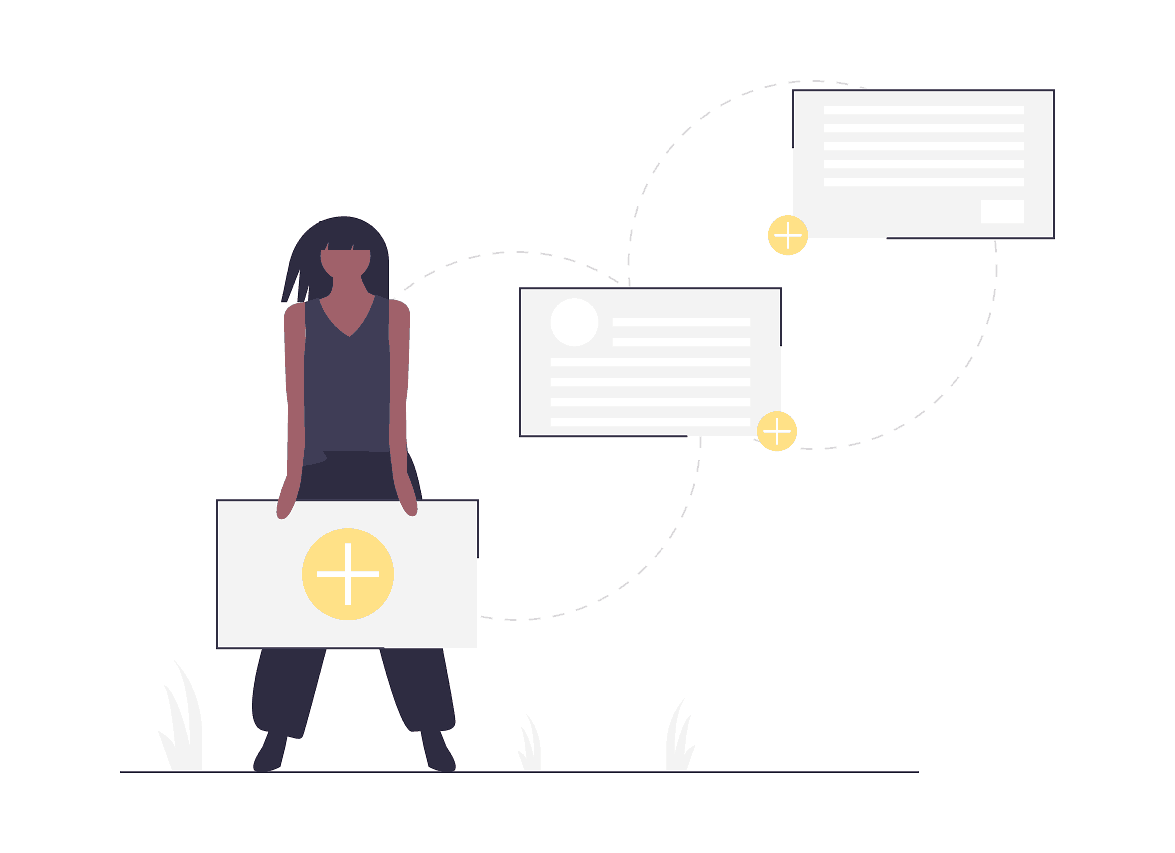 Getting to Know WordPress & Creating Your Site's Structure
Understanding the WordPress Interface & Dashboard – 90 min Workshop / Demonstration
How to Choose / Install / Use a Theme – 45 min Demonstration
Understanding the Page Builder – 45 min Demonstration
Pages & Posts; Creating Site Structure – Practical Training
On day 2, we'll dive into the WordPress interface to fully understand its features. We'll show you how to navigate around the WordPress dashboard and explain what each function does and how to use it effectively.
Once you know how to find your way through the backend of your CMS, we'll install your website theme; talk about the differences between themes, templates, and page builders. At the end of the day, we'll get familiar with pages and posts.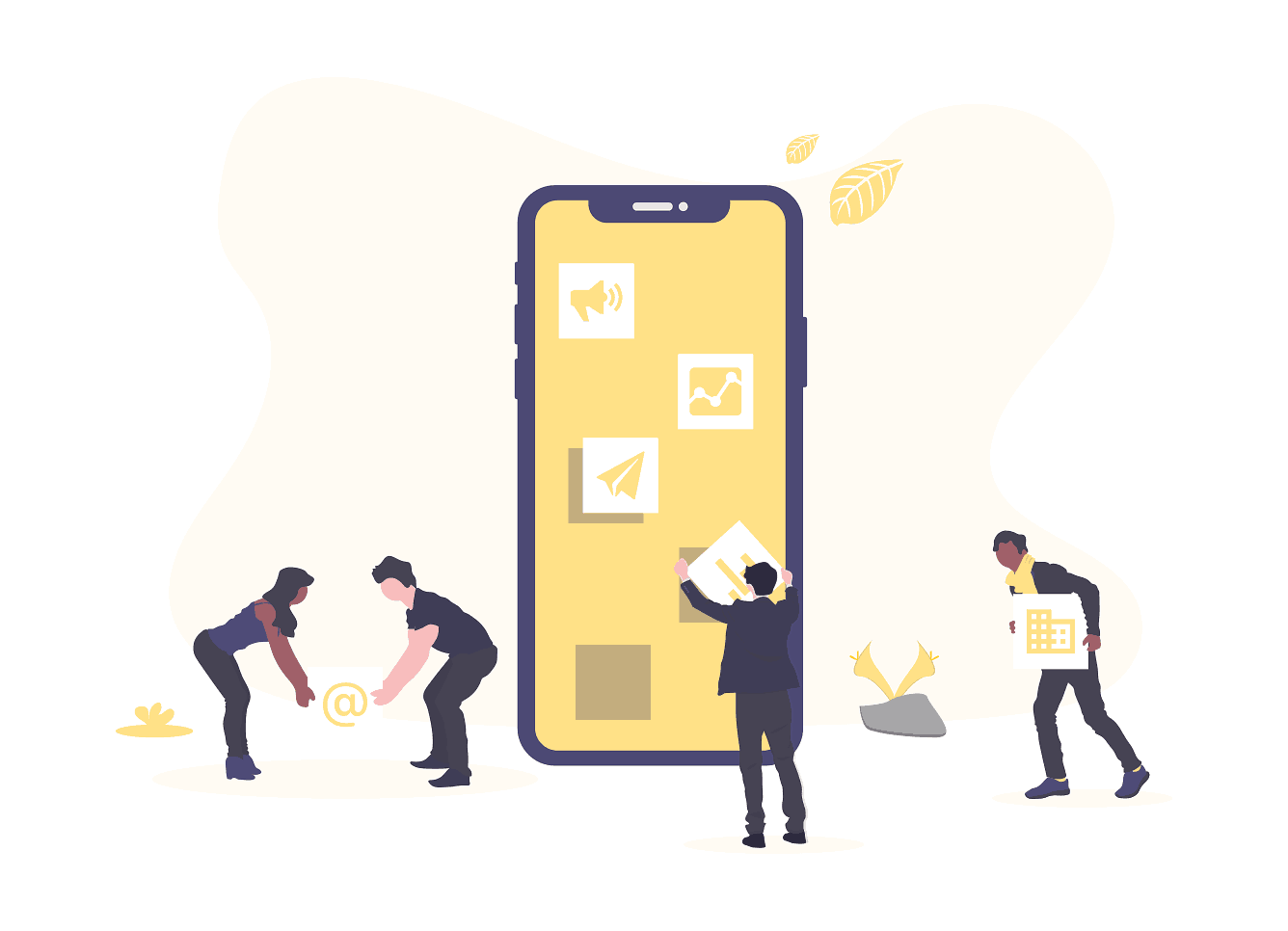 Building Pages with Elementor
Understanding the Page Builder – 90 min Workshop
Building Your First Pages – Practical Training
Next, we'll give you instructions on how to use your page builder. So in the afternoon's practical training you'll be able to independently build your first pages!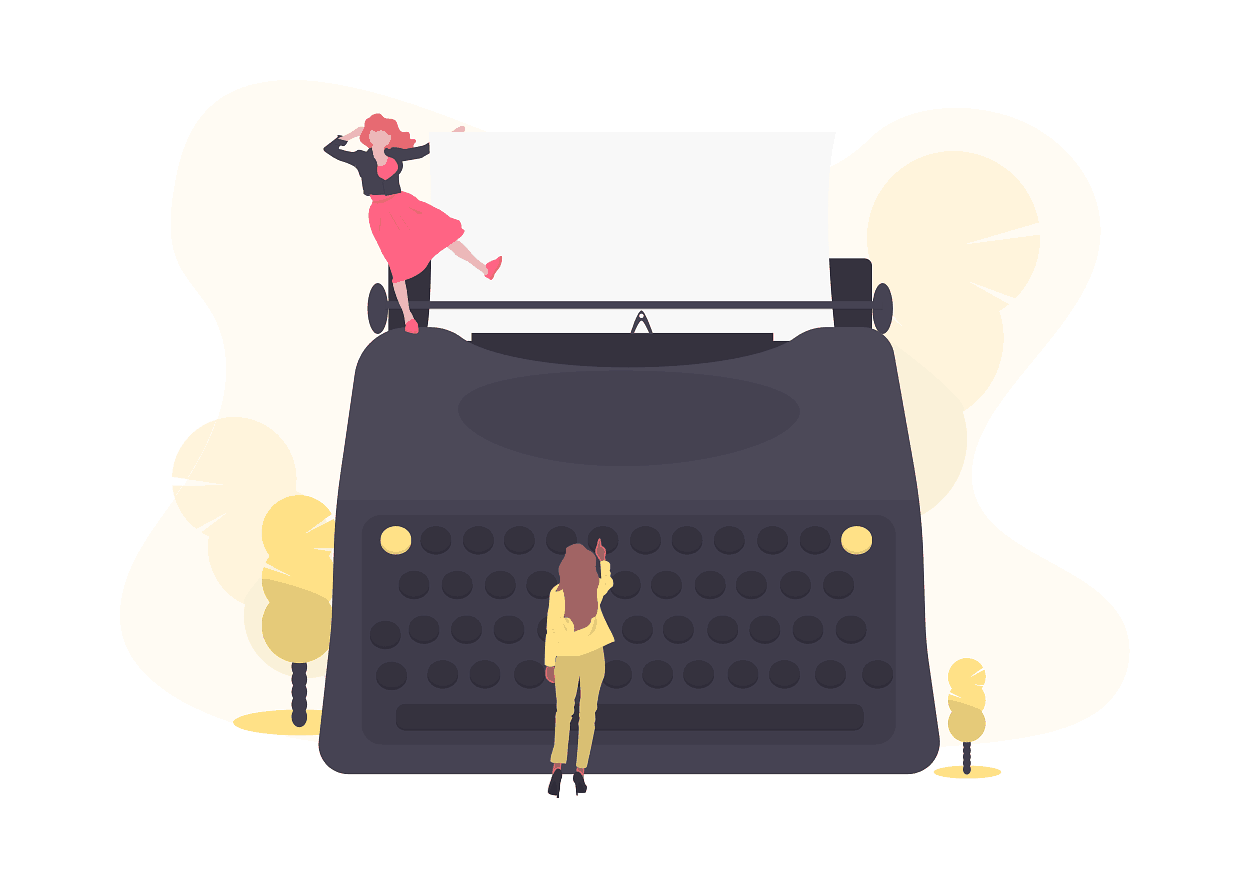 Plugins, Plugins, Plugins & GDPR
Introduction to Plugins – 45 min Seminar
Web Performance Optimization with Plugins – 45 min Demonstration
SEO Optimization with Plugins – 45 min Demonstration
WordPress Security with Plugins – 45 min Demonstration
General Data Protection Regulation (GDPR) – 45 min Seminar
On day 4, we'll completely concentrate on plugins. What are plugins and where can you find them? What are these small programs for and what do you need to pay attention to? We'll solve all these questions in the beginning.
Then we'll focus on how plugins can help you optimize your website in different areas such as performance, SEO (Search Engine Optimization), and security. We'll work with you in easy to follow demonstration sessions.
Before you finish the day by configuring plugins on your WordPress site, we'll take the time to talk about one of the most crucial topics when having a website nowadays: the General Data Protection Regulation (GDPR) which is applicable since May 25th, 2018 in all member states across Europe.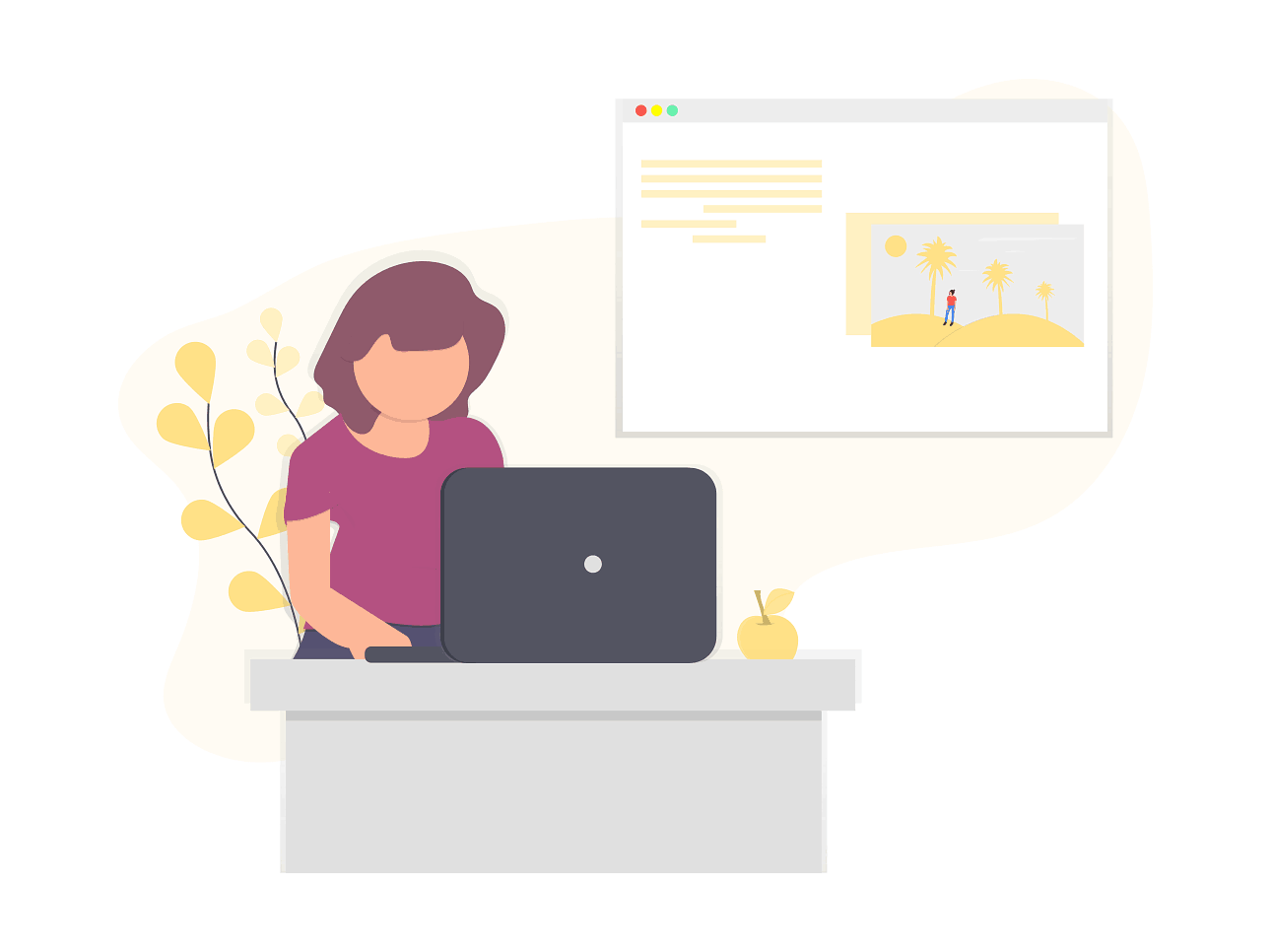 Building Landing Pages in WordPress; Final Improvements
Elements of a Good Landing Page  – 45 min Seminar
Fine Tuning of Your Pages – Practical Training
Website Audit and Improvements – Demonstration & Workshop
Final Project Evaluation & Discussion – 45 min Workshop
How to Go on After this Week – 45 min Seminar
Solving Last Issues & Doubts
Feedback Session, Testimonials & Certificates
In the first seminar of day five, we'll introduce you to the concept of landing pages. What makes them different from other pages on your website? Why are they important and how should they look? In the following workshop, it'll be your turn to create a great landing page yourself.
Later, we'll see what each participant created and give feedback. Depending on it, you can improve and fine-tune it.
Afterwards we'll get together for a last evaluation and discussion of your project. How far did we get? Are you satisfied with your results? What's still missing? How can you proceed after this WordPress course? We'll give you some further resources and development ideas to take home.
In our seminars we work with presentations and teach you the theory and the WHY of digital marketing and it's elements.
We show you in our live demonstrations how we plan campaigns, create content, build a landing page, and so on.
In the workshops, you will implement on your own what you've learned before. We be looking over your shoulder to assist you.
Got some spare time after your classes?
Join our free weekly leisure activities …
Monday 2:30 pm – Visit to the Botanical Garden

Tuesday 2:30pm – Flamenco lessons

Thursday 2:30 pm – Salsa lessons

Friday 4 pm (winter) / 6 pm (summer) – Beach Volleyball

Weekends – There are plenty of things to do on the weekends.

From local fiestas or pub crawls to hikes or sunbathing on the beach, the island of eternal spring surely has something for everyone.
… or let us organize the best experiences Tenerife has to offer: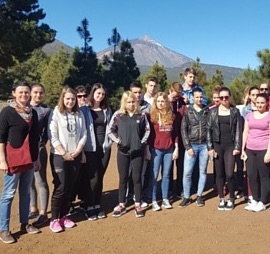 Teide Tour
Visit the highest mountain in Spain.
Excursion to The Teide National Park
You will visit La Orotava (a picturesque historic town close to Puerto de la Cruz). Then this will be followed by a visit to the Teide National Park with its dramatic volcanic landscape.

Masca Hike
Walk down along the gorge of Masca.
Masca Hiking & Boat Trip
You will take part in the 4-hour hiking tour passing through the impressive gorge of Masca until you reach the beach. After arriving at the sea, a boat will take you to Los Gigantes.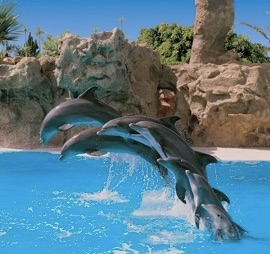 Loro Parque
Once a parrot parque, now a zoo.
Loro Parque - Europe's Best Zoo
In the Loro Parque, you will see a combination of magnificent animals and the biggest parrot collection in the world. You will be able to enjoy spectacular animal shows throughout the day.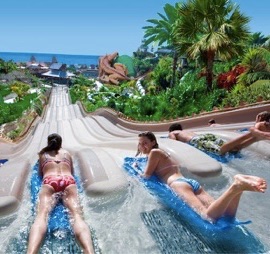 Siam Park
The Water Kingdom of Tenerife.
EUROPE'S BIGGEST WATERPARK
You will spend one day at the biggest water park in Europe enjoying lots of exciting water attractions. The highlight of Siam Park is the "Tower of Power" which is 28 meters high.
Whales
Whale and dolphin tour on the west coast.
Whale Watching On A Catamaran
In a 4.5 hour excursion, you will enjoy sailing on a catamaran where you can spot whales and dolphins. While at the Masca Bay, you will be able to go for a swim.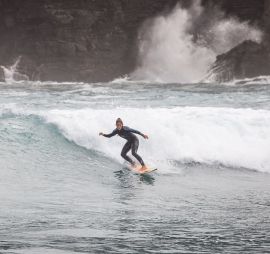 Surf Lessons
10 hours of surfing for beginners.
Surfing for Beginners
You will spend the afternoons in the rolling waves on our local beach. Trained teachers introduce you to this exciting water sport – both in and out of the water.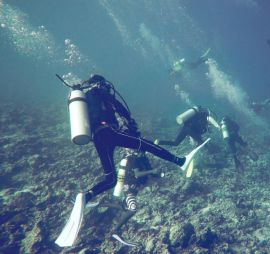 Diving
PADI Open Water Diver - beginners & advanced.
Diving Course at Tenerife's Coastline
Qualified instructors will introduce you to the magnificent underwater world around Tenerife for 1 or 2 weeks. There's a whole new world just waiting to be discovered.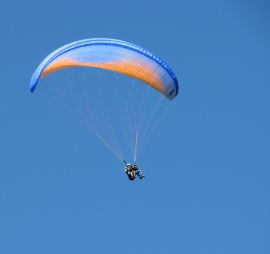 Paragliding
Flying in tandem over Tenerife's landscape.
Paragliding Tandem Flight
With one of your fully qualified instructors, you will fly in a tandem from one of Tenerife's various vantage points. Catch the rays and enjoy the dramatic landscape.
What Our Alumni Say About Us
The workshop week was extremely educational. The content was presented by the trainers in an appealing and professional way. Especially the fact that suitable software and add-ons were recommended gave the course a special added value. During the workshops these tools could also be used under guidance. So I could directly internalize the handling of the corresponding tools. Thanks to all trainers and the team of the FU International Academy.
I have to tell the total course has been a great experience! So many things to learn and normally hard to find, the main reason because you do not even know that they exist and you need them! Thanks a lot to Frank, Pablo, Sarah, and Orsi!! You are great!!!
Digital marketing course was great. I'm leaving SEO in the Sun with new knowledge. Now some necessary changes in my school will finally take place. Friendly lecturers revealed the secrets of SEO, social media advertisement, content marketing and so much more. I recommend SEO in the Sun to everyone looking for valuable knowledge and competent and friendly teachers.
I really loved the course. I have learned a LOT and I think it will help me a lot, to advance my Company to get better in digital marketing. The teacher were all very nice, spending all their regards to us, trying to answer ALL our questions. And we had many of them. 🙂 It was good that we were only 3 inexperienced people..
I am very Interested to learn much more about digital marketing especially in this bootcamps.