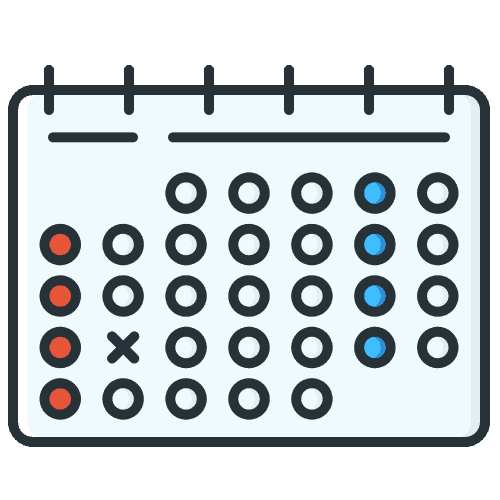 Plunging into content strategy for the first time? Tired of spending hours coming up with topics for your content?
What if we told you that we can give you everything you need to write all of your epic blog posts for the next 12 months?
Forget the stress and hassle of content planning and let you and your team focus on just the writing! Our content marketing plan service gives you everything you need to create SEO optimized content all year round!
Coming up with blog post ideas can be a difficult task. How do you know what your audience wants to read? Which are the best topics to hook your readers?
We not only provide you with clickable blog titles and tips to create engaging content, we even give you all the keywords you need to use to get the Google rankings that you want.
How do we come up with blog titles which are right for your business?
Before we can complete this service you will need to purchase two other services:
With the keyword ranking service, we can see the strength of your website and find out which keywords you are already ranking for. We will even give you tips on how to improve your rankings.
The keyword research service helps us to find hundreds of keywords, perfect for your niche, which will bring you more traffic.
Based on the two reports we select the focus keywords for your blog posts.
We then research blog titles which are ranking well on Google and check what titles other brands in your niche are using. This ensures we are writing quality blog titles which will bring more traffic to your website.
Clickable content is vital to gain traffic to your site.
Having headlines which will rank on Google and are highly clickable is important for your business. To gain traffic you not only need quality content but an attractive headline which brings users onto your site. You can craft the most beautiful piece of copy ever written, but without a good title, no one will ever see it!
What exactly will you receive from this service?
A custom report on the 12 best focus keywords to design your content around

SEO Optimized blog titles for the next 12 months

Your related keyword pool for each blog title.

Suggestions for each blog post to help you create engaging content
Why is Our Service Good For Your Business?
Stop worrying about your content plan, we take all the stress away and plan it for you!

Don't waste time on a complicated content strategy, just focus on running your business.

Know that the content you're producing is going to rank well, rather than guessing what you think your audience wants to read and hoping for the best.

You will rank higher in Google, which means more traffic and more leads!
The must-have service to ensure you have quality content for the next 12 months!
Frequently Asked Questions
Yes! So many blog pages are underdeveloped and lacking SEO. For a successful blog page, you need to be adding fresh content regularly, which we can help with. Don't have a blog page? You should! With our service, you could plan out all of your blog posts for this year before you start writing a single post.
We not only use in-depth keyword research to check what audiences are regularly searching for, but we also work with your website to check all of our titles are suitable. By using your buyer personas we know the exact profile of your target audience and write blog titles specifically aimed at them. We make sure all of our titles would fit in perfectly with your website and give value to your users.
Well for starters, we pay for our keyword tools, so you get the benefit of the best keyword research tools by working with us. We also write your headlines for you which can be a tricky task if you're not a trained writer. We also help you to gain more traffic by giving you tips on how to make each piece of content more engaging. Of course, if you would like to have a go at doing this service for yourself, you can check out our content marketing plan blog post!
What do we need to work on this service?
After purchasing our service, we'll send you to a form where you need to give us the following data:
Your details for your SEOintheSUN Keyword research report (if you have organized this spreadsheet please also send us a copy of the organized report)
Your details for your SEOintheSUN Keyword Ranking Report
The target buyer persona description for your business
The Url of your website/blog page
As soon as you submit your data, we assign the service task to somebody from our team.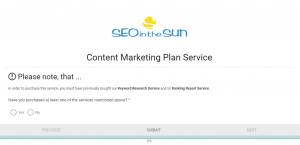 Other SEO Services from SEOintheSUN
Your Content Marketing Plan is done? Let us help you to get more visitors to your website!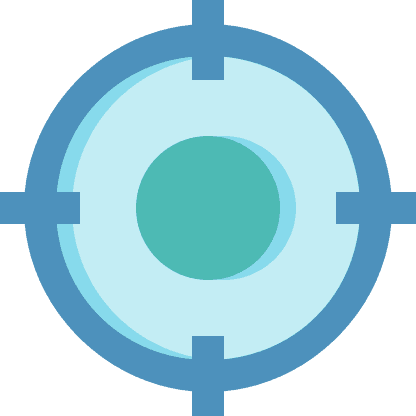 Basic Keyword Research Service
We use the industry leading tools to give you a pool of keyword suggestions with useful and comparable metrics.
Our easy-to-navigate list and selection guide will help you to identify your perfect keywords everytime.
Yoast SEO Setup
Yoast is the #1 SEO plugin for WordPress websites. But you can only use its full potential when it's configured correctly.
Save time and let us do that. We'll set it up and make sure to choose the optimal settings for your site.