What's the Google Analytics Setup all about?
The Basic Google Analytics Setup will take away the hassle of adding Google Analytics and Google Search Console to your website. Simply let us take care of that. 
Receive valuable insights into your website's performance:
Google Analytics Setup: Get your website up-to-date with Google Analytics, the world's leading web analytics service.

Metrics: Select up to 12 KPIs (Key Performance Indicators) to track in your reports.

Regular Report: Get a weekly/monthly performance summary delivered straight to your inbox.
This setup helps you to understand your users and optimise your content to target them even better.
You simply 12 basic KPIs that you want to track and that's it! Let us take care of the rest:
If necessary, we will set up your Google Analytics account from scratch.

We will implement the code onto your WordPress site.

On top, we integrate Google Search Console for you and connect it to Google Analytics. This gives you even more insights.

Finally, we'll schedule an automated weekly or monthly report with your KPIs and send them directly to your inbox.
Google Analytics can be daunting and confusing. Learning how to correctly navigate and use it is a time-consuming task.And be aware: If you don't have much experience with coding and website tracking, it's also easy to make mistakes. You might end up with incorrect and useless data.
Our team of online marketers are familiar with all the tools and have several years of experience working with Google Analytics.
Let us help you to get the insights into your website that you need to stay competitive and grow!
Frequently Asked Questions
Google Analytics it the world's leading service offered by Google that tracks and reports website traffic. To use it, you have to add a small snippet of code to each of your pages, which will then track how users interact with your website.
Google Search Console is another service provided by Google that allows webmasters to see information about how Google is indexing and displaying their sites in the search results. With it, you can see which search queries returned which pages of your website, how many times those results were seen and how many times they were clicked on.
These two services are incredibly valuable for any website owner. They can help you to understand your audience better, optimise each page of your website, and increase your website's traffic.
As long as you use the WordPress.org CMS and don't have Google Analytics set up for your website already, then this service is the right choice for you! Whether you simply don't have the time to do it yourself, or you just are not that familiar with website tracking and coding – our team will take the task out of your hands and implement Google Analytics for you.
You can definitely do that. Just keep in mind that understanding Google Analytics, implementing it onto your website and configuring it correctly is a time-consuming task. Many things can go wrong along the way which might result in incorrect data.
What do we need to work on this service?
After purchasing our service, we'll send you to a form where you need to give us the following data:
Access to your WordPress account
Access to your Google/Google Analytics account
Your choice of up to 12 KPIs

that you would like to be tracked in your weekly/monthly reports
As soon as you submit your data, we assign the service task to somebody from our team.
Other SEO Services from SEOintheSUN
Your Google Analytics Setup is done? Let us help you to get more visitors to your website!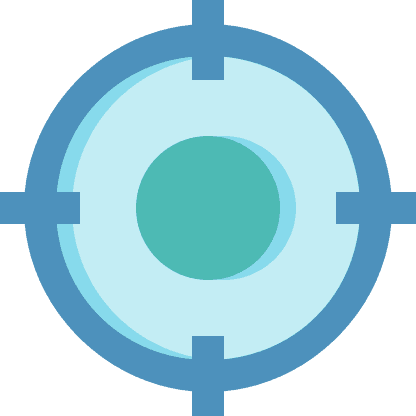 Basic Keyword Research Service
We use the industry leading tools to give you a pool of keyword suggestions with useful and comparable metrics.
Our easy-to-navigate list and selection guide will help you to identify your perfect keywords everytime.
Yoast SEO Setup
Yoast is the #1 SEO plugin for WordPress websites. But you can only use its full potential when it's configured correctly.
Save time and let us do that. We'll set it up and make sure to choose the optimal settings for your site.