Knowing about the Various Image Rights
We know that you want to jump right to our favourite websites for free image search. But for now, let's take a look at different licence types and how you can spot them when looking for free images.

For those who can't wait, here comes a little overview with links to the free image search sites that we will introduce you to below.
Creative Commons
is a
widely
used
licensing system by a nonprofit organisation
. It
facilitates and standardises
the often complicated
licensing agreements.
And so the communication between creators and users of artistic content.
Their most common types of licences are the
Creative Commons
. The following
infographic
explains well what they're all about.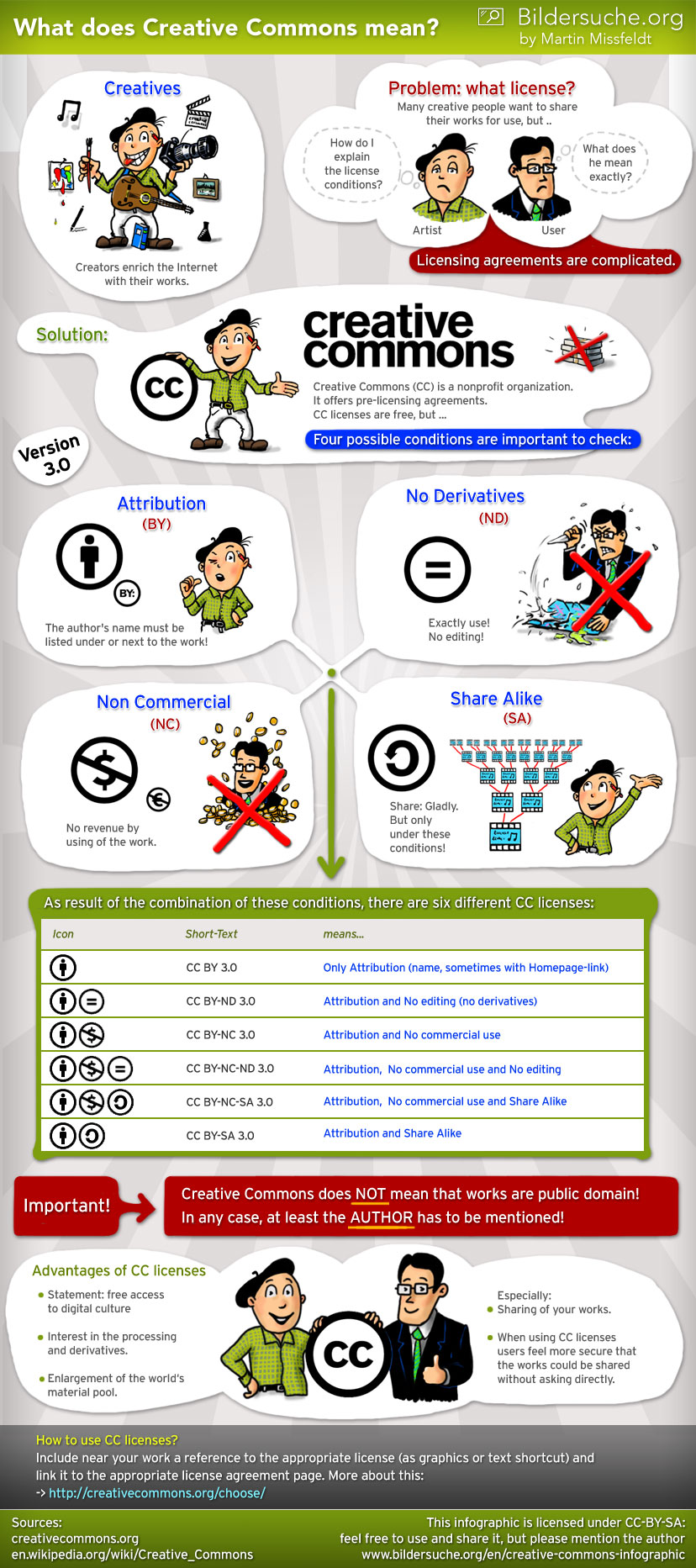 Creative Commons
is updating its licence conditions from time to time. That's why you see
different licence versions
like 2.0, 3.0 or the newest 4.0 in the short text.
Don't
be confused by
that. In any case, the older version will
remain valid
.
On top of that, there exists the so called "Public Domain Dedication" (CC0 1.0). It means that images are not protected by any licence.
Basically, it's the public that owns these materials. You can thus use all of them for free, without a source, for private and commercial purposes.
A possible source of problems: You can't tell if the person who uploaded the work and waived the rights, is in fact the creator.
Spotting Licence Types of Free Images
So where can you spot which licence is applicable?
If a picture has a
CC Licence
, you should find a
"Short Text"
close to it on the website of the creator. 
This text usually contains a
link to the licence agreement (e.g. CC BY-SA 3.0
).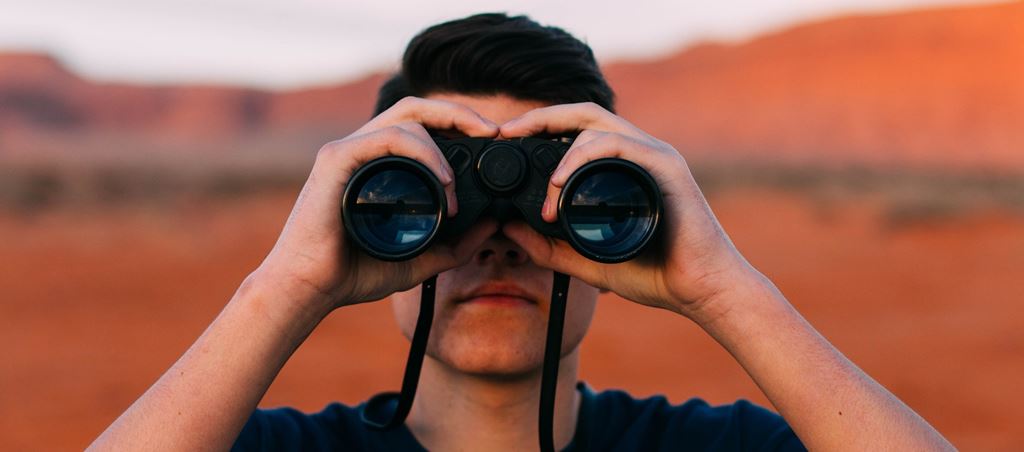 Some websites also work with their own licence agreements.
We researched them for all of our favourite sites for free image search. You simply need to check out the links that we put to their usage terms (Licences and Use).
If there is no clear indication of the copyright it's better if you keep looking for a different image. Or contact the creator in person and ask for permission.
Also, the websites often state specific requirements for commercial vs non-commercial use. For example: You often can include the picture in your blog for free. But not to use it as magazine cover photo and print it 20,000 times.
Again, every site has different terms here but a rule of thumb could be: The more commercial the usage of media is the larger your potential liability.
But to be sure you always have to read each website's usage terms!